Seatgeek Joins Other Broadway Vendors In Banning Stranded Seat Ticket Sales
Seatgeek Joins The Other Official Broadway Ticket Vendors In Banning Stranded Seat Sales. Ticket Buyers Cannot Buy Just Two Tickets From A Group Of Three
---
Nobody likes to be to left alone and that is now also true on Broadway as Seatgeek has banned ticket buyers from leaving stranded/unoccupied single tickets.
Broadway Ticket Buyers Cannot Buy Two Tickets From A Group Of Three
Seatgeek joins all the other major Broadway Ticket vendors in this policy change that stops ticket buyers from creating an unoccupied seat that is stranded. "Unoccupied Seat Syndrome" has long plagued Broadway show producers and they have now gotten wise about the practice and what it means to their bottom line.
What Is A Stranded Broadway Ticket?
When there is a group of three Broadway tickets available, ticket buyers cannot purchase just two of the tickets. From the row grouping, they may only buy one ticket or all three tickets. They are not allowed to leave a single unoccupied stranded ticket. A marooned ticket in a row has a financial implication on the show.
Other Broadway Organizations Already Have This Policy
This policy has already been enacted with Charles Flateman's Telecharge, Michael Rapino's Ticketmaster and Nederlander's Broadway Direct.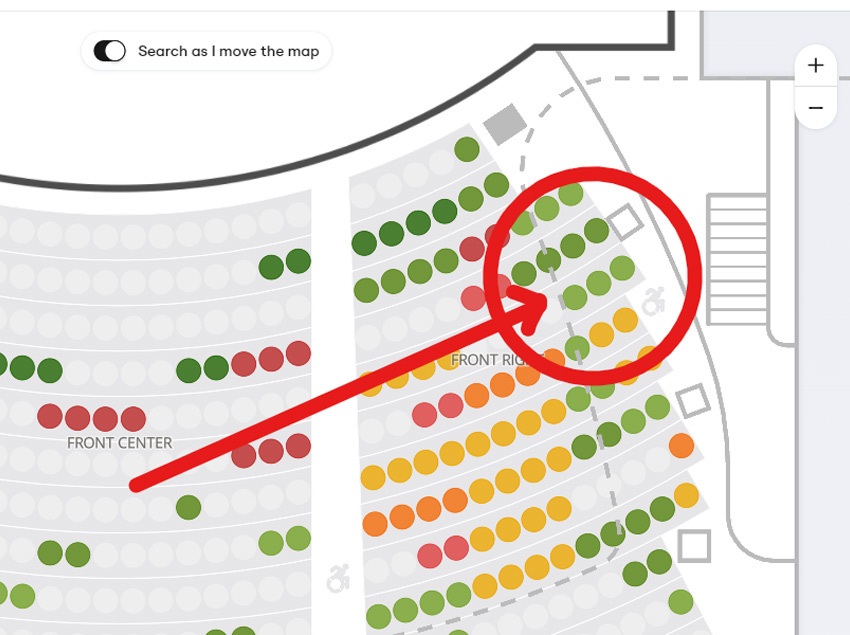 Why Have Stranded Ticket Sales Been Banned?
Few people ever go to the theatre alone, so a single stranded ticket can be hard to sell if the show is not already a sold-out show. There is nothing worse than a show having unsold seats. By not allowing tickets to be marooned in this way means that more tickets will effectively be sold over time as there will more sets of two tickets available around the theatre.
The Rare 'Three People Group' Now Have The Pick Of Litter
According to the Broadway League, 65% of all Broadway tickets sold are for a pair of tickets. Only a measly 12% of tickets sold are for three tickets.
This means that there will now be better seats for three people available as the standard buyer of two tickets will not be able to get the better seats and will have to move back in the theatre to where there are a group of four or more, or just a two ticket grouping.
Three Seats From A Group Of Four Also Banned
Although ticket buyers also cannot buy three seats tickets from a group of four, they are allowed to buy four seats from a group of five, effectively marooning that final seat. The Broadway producers figure that the profit that are making from four seat sales is good enough that they could eat the loss if the stranded seat remains unsold.
Ticket Brokers Have Found A Way Around The Ban
Broadway ticket brokers, who are often the scourge of the industry, have found a way around this ban on Ticketmaster, Telecharge and now Seatgeek.
The fix is to use another browser on another computer and put the offending single seat into the shopping cart, but do not check out. Then go back to the original computer and buy the two seats needed. Then empty the cart on the 2nd computer.
Broadway show producers like Ken Davenport are not happy that the ticket brokers are doing this.

Discount Broadway Tickets
---
---