Sara Bareilles Revisits Waitress; Jason Mraz Extends
Sara Bareilles Is Returning To Waitress, First Co-Starring Opposite Jason Mraz For Two Weeks, And Then Continuing On Until February 25, 2018.
---
"Waitress" Doubles Up On Grammy Stars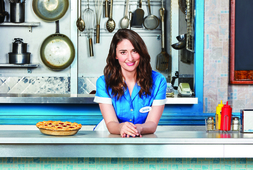 Waitress has been running on Broadway since March 25, 2016, since which time it has built up a loyal audience, and it is still going strong. For the 2016 Tony Awards, Waitress was nominated for four honors, but didn't win any: those for Best Musical, Best Original Score by Sara Bareilles, Best Performance by a Leading Actress in a Musical for the original leading lady Jessie Mueller, and Best Performance by a Featured Actor in a Musical for Christopher Fitzgerald.
With a book by Jessie Nelson, based on the motion picture written by Adrienne Shelly, and with music and lyrics by three-time Grammy Award nominee Sara Bareilles, Waitress has been performing to generally high box office throughout its run.
Sara Bareilles Joins The Show
However, the box office soared to new heights when the musical's composer Sara Bareilles stepped in to the lead role from March 31, 2017 to June 11, 2017. During that period, the show was regularly bringing in over $1 million and well over 100% of its gross potential, culminating with a weekly gross of $1,385,059 or 135.86% in her final week.
However, it was just announced that Bareilles will not be staying away from Waitress for long. Perhaps in an effort to help her own show with an additional box office boost, or perhaps just because she couldn't resist the offer, Bareilles will be stepping back into the lead role of Jenna from January 16, 2018 to February 25, 2018.
Jason Mraz Extends To Share 2 Weeks With Bareilles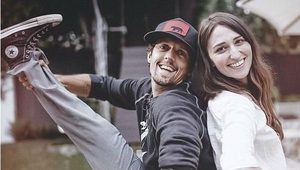 Meanwhile, Waitress was already benefitting from the box office boost, though perhaps a more modest one, propelled by the attraction of Jason Mraz, himself a Grammy Award winning musical talent, in the male co-star part of Dr. Pomatter.
Mraz stepped into this role on November 3, 2017, performing opposite Betsy Wolfe as Jenna, who had been in that part since June 13, 2017 right after Bareilles' departure.
Dynamic Duo Takes The Stage
Initially, Mraz was scheduled to complete his stint with his final performance on January 14, 2018, but with Bareilles' decision to start performances again directly thereafter, Mraz announced he would be extended for another two weeks, and his final performance will now be on January 28, 2018.
This was probably a personal decision, in that he wanted to chance to perform with the dazzling Bareilles, as much as it was a producorial decision, as the business minds behind Waitress must have seen the ticket-selling potential of these two stars performing together, even if just for two weeks. To promote this power duo, the show actually released a sweet video of the two stars singing a song from the show, "It Only Takes a Taste," on a park bench in Central Park, which has been released on YouTube to many views.
A Lot of Re-Casting Yet To Do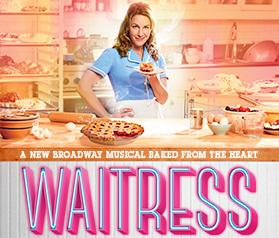 It has not yet been announced who will take over from Mraz upon his departure, possibly in an effort to allow Mraz to milk up the PR from the announcement of his final days, and his overlap with Bareilles, before distracting fans to the idea of the next Dr. Pomatter.
Nevertheless, as Bareilles will be in the part until February 25, 2017, the producers must be cooking up another special co-star for her to share the stage with, if they can manage to find a fitting performer.
Betsy Wolfe Moves On
In this case, it's Betsy Wolfe who is getting the short end of the stick, as she announced she will be leaving after her final performance on January 9, 2018. The reason is that she will be performing with the Seattle Symphony along with Broadway star Jeremy Jordan (Newsies, Bonnie and Clyde) in their "Broadway Today" series from January 12, 2018 to January 14, 2018.
In any case, the producers of Waitress have a lot of re-casting to do, filling the slots between Wolfe's departure and Bareilles' arrival, as well as Bareilles' co-star after Mraz's departure, and finally the decision of who will play Jenna once Bareilles has once again moved on.