Roundabout Theatre Company's "Noises Off" Closes
Noises Off Concluded Performances At Roundabout's American Airlines Theatre With Fairly Good Reviews Without Entering Profits.
---
Revival Of Michael Frayn's Door-Slamming Comedy Concludes Performances on Broadway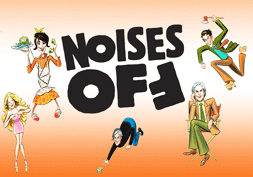 Last week, Noises Off concluded its 2016 revival at the Roundabout Theatre Company's American Airlines Theatre. The show had been running since it began previews on December 17, 2015, followed by its official opening night on January 14, 2016.
This play first premiered in London in 1982, and has since become a staple of theatre repertoire all over the Western world. On Broadway, the show has been performed three times, first in 1983 to 1985, and most recently in 2001 to 2002.
"Noises Off" Revival Comes 15 Years After Last Production
This recently shuttered revival comes a mere 15 years after the last production, which is just enough time for new audiences to build interest for the show. A meta-theatrical comedic farce, Noises Off takes place during the performance of a play called "Nothing On," the first act of which is portrayed three times throughout the run of this fictional production.
The first is a dress rehearsal, the second is a performance about one month into the run, and the third is nearing the end of a 10-week run, all at different venues. As time wears on, the performers' attitudes take stark turns. This production of Noises Off was directed by Jeremy Herrin, and starred Andrea Martin, Campbell Scott, Tracee Chimo, Daniel Davis, David Furr, Kate Jennings Grant, Megan Hilty, Rob McClure, and Jeremy Shamos.
Production Closes Without Entering Profits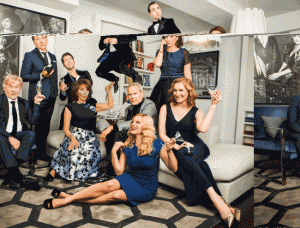 In the final week of its run, Noises Off brought in $557,404, which is the highest weekly gross of the entire 11 weeks. That gross represents 85.40% of its gross potential, whereas the average percentage reached of gross potential throughout the run was 68.90%.
Nevertheless, the average audience capacity throughout the run was an impressive amount of 95.84%. In the final week, that number reached 101.3%. With a top ticket price of $149.00, the average paid admission throughout the run was $79.19, and the final week's average paid admission was $92.92.
Limited Engagement Run Proves Difficult
This goes to show that for a play with a limited engagement, it is very difficult to recoup one's capitalization and enter profits. Even with fairly high audience capacity and better than average ticket admission price, the show did not recoup. In this case, Roundabout Theatre Company does not set out to recoup its investment, however.
Roundabout's mission is to bring revivals and new work to the stage, leveraging its endowment to share these works without worry about return on investment. Nevertheless, sometimes they hit gold, such as with the recent revival of Anything Goes which won Tony Awards and became a long-running profitable hit. Noises Off, however, will go down in history as an enjoyable and well-reviewed, but not financially profitable, production for the company.
Next Up: Eugene O'Neill's "Long Day's Journey Into Night"
One of the reasons that Roundabout must close its productions after strictly limited engagements is because of its tightly booked season. Though they have four theatres to fill – two Broadway, and two Off-Broadway – they are all booked back to back. In this case, next up for the American Airlines Theatre is Eugene O'Neill's play Long Day's Journey Into Night, which will begin previews on April 3, 2016 and open on April 27, 2016.
That production is directed by Jonathan Kent and will star Jessica Lange, Gabriel Byrne, John Gallagher, Jr., Michael Shannon, and Colby Minifie. While known to be a lengthy work, this is also one of Eugene O'Neill's best, and with that superb cast, that production will be an exciting one to see.