Roundabout Theatre Names Two New Resident Directors
Roundabout Theatre Company Announced That Anne Kauffman, Director Of Marvin's Room, And Rebecca Taichman, Director Of Indecent, Are New Resident Directors.
---
Rebecca Taichman And Anne Kauffman Join RTC's Roster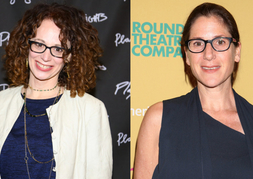 25 years ago, Roundabout Theatre Company launched their Artists in Residence program in order to nurture artists in the early stages of their career. Since then, the program has expanded to include mid-career artists, in addition to an entire theatre company.
Last week, the company announced their two new Resident Directors for the upcoming season: Rebecca Taichman and Anne Kauffman. Both of these directors were very accomplished in the Off-Broadway and regional space, before recently making their Broadway debuts.
Taichman Debut Earns Tony Award
Rebecca Taichman made her Broadway debut with Paula Vogel's Indecent, which ran from April to August 2017, and which earned her this year's Tony Award for Best Direction of a Play. She is presently represented on Broadway with the revival of J.B. Priestley's Time and the Conways, which is a Roundabout Theatre Company production.
Anne Kauffman also made her Broadway debut this past season with Scott McPherson's play Marvin's Room, which played from June to August 2017, and which was also a Roundabout Theatre Company production. Therefore, Roundabout has chosen to support two mid-career female directors who have already made a name for themselves as directors of Roundabout productions.
Other Announcements In Roundabout Artist Development Initiatives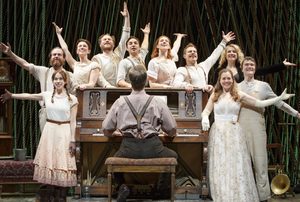 In addition to supporting the work of these two directors through the Resident Directors program, the Roundabout Theatre Company has also invited the Fiasco Theater company to be their company in residence this season.
In 2015, Roundabout collaborated with this young theatre company on a pared down production of Into the Woods, and now the theatre company will be offered the full use of Roundabout's resources to continue developing their work.
Big Changes Ahead For Roundabout Theatre Company
Furthermore, Whitney White, who was the inaugural directing fellow in 2017, has been welcomed into the Roundabout Theatre Company as their artistic development associate, while the new directing fellow has been announced to be Miranda Haymon. Meanwhile, the new Tow Foundation playwright in residence is Alex Lubischer.
The previous playwright in residence, Jenny Rachel Weiner, whose play Kingdom Come was produced in Roundabout's blackbox theatre, has also joined the company as an associate artist for 2017. All of these initiatives are to the credit of Roundabout Theatre Company, as support for young directors and playwrights is so hard to come by. While Roundabout is known for reviving popular musicals and supporting star-driven work on Broadway, it is a relief to see that they are also supporting the vibrancy of young, up-and-coming artists through these initiatives.