"Ragtime" on Ellis Island – Monday, August 8th
A production of Ragtime will be staged as a one night concert version on Ellis Island thematically reflecting the beauty of the musical.
---
Concert Version of 12 Songs in Site-Specific Production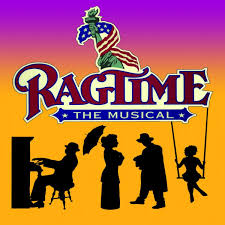 Even more surprising than the brilliant idea to stage
Ragtime
on Ellis Island is the precocious age of the director, 22 year-old Sammi Cannold.
Ragtime
is the highest quality of musical, and yet it is difficult to stage due to the enormity of its cast and the scale of its production. The one attempt at a revival production since the successful premiere was an ill-fated, 2-month flop. That is why a 12-song concert version is a clever way to bring the show to hungry audiences, with little risk in the developmental process. When
Ragtime
hit the Broadway stage in 1998, it was received with laudatory acclaim. It earned 13 Tony Award nominations, winning 4 including those for Best Book of a Musical for Terrence McNally, Best Original Score for Stephen Flaherty and Lynn Ahrens, Best Performance by a Featured Actress in a Musical for Audra McDonald, and Best Orchestrations for William David Brohn. On August 8, 2016, there will be a developmental concert production of this magical show, in a site-specific production on Ellis Island.
Ragtime
is a classic tale of turn-of-the-century America, centering on three very different families all in New York City. One of these families is a father-daughter pair from Latvia, who traverse Ellis Island in search of a new life in America.
Major Cast On Board for Diane Paulus Trained Director
Although Sammi Cannold is only 22, having recently graduated from Stanford followed by one year of graduate school at Harvard, she is also well on her way to a successful career. Cannold was on the team of Diane Paulus, the legendary director and the artistic director of American Repertory Theater in Cambridge, Massachusetts, while she helmed of
Finding Neverland
. During that production, Cannold was graciously introduced to actress Laura Michelle Kelly, who ended up being the perfect casting for the role of Mother, the matriarch of one of the other families in the story, a white, Protestant upper-class suburban family in New Rochelle, New York. Narrating the concert version is Brian Stokes Mitchell, the beloved Broadway star whose previous credits include the original production of
Ragtime
, when he played Coalhouse Walker, Jr., an African-American musician living in Harlem and the patriarch of the third family. In the Ellis Island production, the role of Coalhouse Walker, Jr. is played by Brandon Victor Dixon, whose previous credits include Eubie Blake in
Shuffle Along, or the Making of the Musical of 1912 and All That Followed
, and the new replacement for the role of Aaron Burr in
Hamilton
. Other cast in the
Ragtime
concert include Andy Mientus (
Spring Awakening
) as Younger Brother, Michael Park (
Dear Evan Hansen
) as Father, Shaina Taub (
Old Hats
) as Emma Goldman, Robert Petkoff (Tateh in the recent revival of
Ragtime
) as Tateh, and Aisha Jackson (
Waitress
,
Beautiful
) as Sarah.
Lottery Available Through 7:00pm on August 7th
While most tickets to this concert event are exclusive invitations, there are a limited number of seats available through a lottery, which can be found at http://www.ragtimeonellis.com/lottery. The winners are then announced at 10:00am on the morning of August 8th, upon which they will have just three hours, until 1:00pm, to claim their tickets prior to the evening concert. After the performance, the entire island will be open to explore including the exhibits. Ellis Island is managed as a rental venue, with strict safety measures including airport style security and a required EMT on the island during all events. Needless to say, this performance will be a very special event, recreating a theatrical atmosphere in the space where the story was born, but which has never been transformed in this professional a way for the theatrical purposes.