Perez Hilton To Star Off-Broadway in "NEWSical the Musical"
Perez Hilton Is Set To Make His New York City Stage Debut In The Off-Broadway Show, Newsical The Musical, Created By Writer Rick Crom, Features Comedic Songs Imitating Current Events
---
Perez Hilton Makes Off-Broadway Debut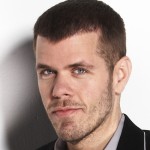 Notorious internet gossip writer Perez Hilton will be putting himself in the celebrity spotlight soon, when he makes his New York City stage debut in the topical Off-Broadway show NEWSical the Musical. Hilton will co-star in the revue for a limited time, beginning performances on September 8 and remaining with NEWSical for approximately four weeks. The brainchild of writer/composer Rick Crom, NEWSical the Musical is a satirical news show set to music, periodically updated and lampooning everything from politics to pop culture.
The latest version will include a number about the Chick-fil-A controversy, as well as song written specifically for and about Perez Hilton. Though primarily famed as a blogger, Perez Hilton has never shied from attention, so taking a stage role seems a natural choice for the celebrity gossip columnist. Hilton will join the NEWSical cast that already includes master impressionists and singers like Christine Pedi, Christina Bianco, Michael West, Amy Griffen, and Tommy Walker. To get tickets to see Perez Hilton in NEWSical the Musical, click here.