"Once on This Island" Revival Begins Previews
Once On This Island Began Previews At The Circle In The Square Theatre, Starring Lea Salonga, Hailey Kilgore, Alex Newell, Isaac Powell, And Merle Dandrige.
---
Revival of Musical by Lynn Ahrens And Stephen Flaherty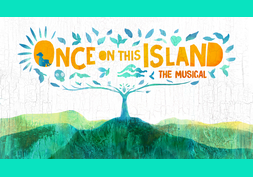 On November 9, 2017, Once on This Island began previews at the Circle in the Square Theatre, ahead of an opening night scheduled for December 3, 2017. The show is presently scheduled for an open-ended run.
This musical has a book and lyrics by Lynn Ahrens and a calypso score by Stephen Flaherty, who are the duo behind such shows as Anastasia, Rocky, and Ragtime, and it is directed by Michael Arden, who helmed the recent Deaf West revival of Spring Awakening. The choreographer is Camille A. Brown, who is making her Broadway choreography debut.
Rediscovering Magic
In this revival, the cast is diverse in terms of both gender and ethnicity. The show takes place on an island, over which four gods preside: Pape Ge, the Demon of Death, played by Merle Dandridge (Jesus Christ Superstar, Spamalot, Rent); Agwe, the God of Water, played by Quentin Earl Darrington (Cats, Ragtime); Asaka, Mother of the Earth, played by Alex Newell ("Glee"); and Erzulie, Goddess of Love, played by Lea Salonga (Allegiance, Flower Drum Song, Miss Saigon, Les Misérables).
The young woman around whom the story centers, Ti Moune, is played in this revival by 18 year-old Hailey Kilgore, making her Broadway debut. Her love interest in the story, Daniel Beauxhomme, is played by Isaac Powell, also making his Broadway debut.
Social Conscience In Story And Casting
The original Broadway production took place in 1990 to 1991, when the show earned 8 Tony Award nominations, but walked away empty-handed. The London production began in 1994, and went on to win the 1995 Olivier Award for Best New Musical, in addition to snagging nominations for Best Director, Best Choreographer, and Best Supporting Actress for the role of Asaka.
Though the musical was written in the 1990s, this revival of Once on This Island is timely in its themes and values. In casting the gods, the director felt it was imperative to overcome expectations and break beyond the ways in which gods are often represented.
Rekindling Themes For Contemporary Audiences
He wanted to make sure young people watching the production saw themselves in the characters. This contemporary casting is fitting as the show inherently deals with prejudice and racial boundaries. On this island where the story takes place, the peasants who are "black as night" live on one side of the island, and the descendants of the original French planters live on the other side.
A Test Of Love Against Prejudice And Hate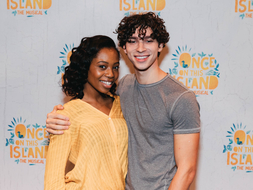 The story centers around a young peasant girl named Ti Moune, who braves the gods and the elements on her quest for love. Ti Moune was an orphan found and adopted by peasants, and grew up wanting more.
One day, she prayed to the gods to let her be like the fast-driving men on the roads nearby, and the gods laughed at her, and caused a young man named Daniel Beauxhomme to crash in front of her house, so she could resuscitate him.
A Tale Of Love And Adversity
While he was unconscious, she fell in love with him. Later on, the two young people reunite and discover their love. However, Daniel is destined to marry a woman from his own community, and the path to their love is as uneasy as that of Romeo and Juliet.
Box Office Glimmers Of Potential
In the show's first partial week of six previews, it brought in a weekly gross of $381,170, which represents 63.9% of its gross potential. With a top ticket price of $250, the average paid admission was $90.63, and the audience was filled up to 100.7% of capacity. This show is therefore demonstrating significant interest, but it will need to rack up some awards recognition if it going to become a hit this season.