"On the Twentieth Century" Begins Previews
On The Twentieth Century Begins Previews On February 13, 2015 At The American Airlines Theatre, Starring Kristin Chenoweth And Peter Gallagher.
---
"On The Twentieth Century" A Roundabout Production At The American Airlines Theatre on Broadway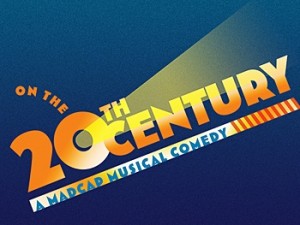 On February 13, 2015, On the Twentieth Century begins previews at the American Airlines Theatre. Produced by the not-for-profit Broadway and Off-Broadway powerhouse Roundabout Theatre Company, this revival marks the third Broadway production of the musical.
With book and lyrics by Betty Comden and Adolph Green, and music by Cy Coleman, it first premiered in 1978, directed by Harold Prince. The 2015 revival is directed by Scott Ellis, who has recently helmed such works as The Elephant Man, You Can't Take It With You, Harvey, Curtains, and The Little Dog Laughed. He is also the Roundabout Adams Associate Artistic Director, and has been nominated for six Tony Awards.
Peter Gallagher Stars Alongside Chenoweth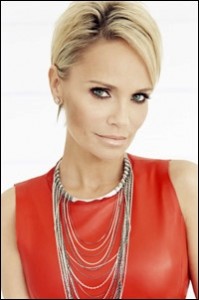 The musical stars Kristin Chenoweth, who is well known for being the original Glinda in Wicked (Tony nomination), has won a Tony Award for her performance of Sally Brown in You're a Good Man, Charlie Brown, and who has also branched into television with such shows as The West Wing and Pushing Daisies.
Alongside Chenoweth will be Peter Gallagher (The Country Girl, Noises Off, "the O.C.", "American Beauty"), Andy Karl (Rocky Balboa in Rocky the Musical), Mark Linn-Baker (Relatively Speaking, Losing Louie), Michael McGrath (Tony Award winner for Nice Work if You Can Get It), and Mary Louise Wilson (The Women, Cabaret, The Importance of Being Earnest).
Cast And Creative Team At "On the Twentieth Century
The choreographer is Warren Carlyle, who won a Tony Award for his choreography for After Midnight, which he also directed). Scenic design is by David Rockwell, lighting is by Donald Holder, sound design is by Jon Weston, and costume design is by William Ivey Long.
The musical director is Kevin Stites, and orchestrations are by Larry Hochman, with dance arrangements and incidental music by David Krane.
The Twentieth Century: A Luxury Train
The musical's title refers to being aboard a luxury train called the Twentieth Century, which is traveling from Chicago to New York. The business aboard the train is, not coincidentally, the theatre business. A temperamental actress named Lily Garland (Kristin Chenoweth) is at odds with her flailing producer named Oscar Jaffee (Peter Gallagher).
He is at once trying to woo her romantically, and at the same time to play the lead part in his upcoming show, which has not yet been written. The musical is a screwball comedy, with elements of farce as well as operetta.
A Comedy Of Errors
The musical is based on a straight play of the same name from 1932, written by Ben Hecht and Charles MacArthur, which was turned into a film in 1934 called Twentieth Century directed by Howard Hawks.
To complicate the matter, Hecht and MacArthur based their play on an unproduced work by Charles Bruce Millholland called Napoleon of Broadway, which is based on his real-life experiences with the legendary producer David Belasco, who left his name to the theatre on 44th Street, where Hedwig and the Angry Inch is now playing. Opening night is scheduled for March 12, 2015, and it is scheduled to be a limited engagement that closes on July 5, 2015. If it is successful, it may extend through the end of summer.
Discount Broadway Tickets
---
---