"On the Town" Revival Plays Final Performance
On The Town Wraps Up Performances Today, September 6, 2015 After A Financial Disappointment But A Longer Than Anticipated Run.
---
"On The Town" Wraps Up Year-Long Broadway Run On Sunday, September 6th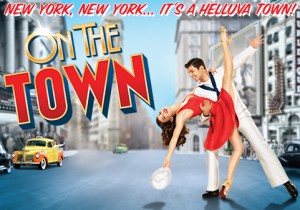 This afternoon, On the Town played its final performance at the Lyric Theatre. This old-fashioned but fun-loving musical concludes its run today after playing 368 performances in addition to 28 preview performances.
Other than the original production in 1944, this makes this revival the longest running to date. When the show began previews on September 20, 2014, and in anticipation of its opening night on October 16, 2014, many doubted whether this musical from the 1940s would catch hold with audiences today, especially in the gigantic Lyric Theatre, which is better suited for large spectacle style shows such as Spiderman: Turn Off the Dark and the upcoming Cirque du Soleil show, Paramour.
Four Tony Nominations And Zero Wins
However, the show did defy expectations by holding on for almost a year, granted not without some very low box office performance weeks, and no recognition wins the Tony committee (despite four nominations). With a capitalization of $8.5 million, the show was on the cheaper size for musicals on Broadway; however, that is still a large amount of money to pay back to investors with a very expensive house to run each week.
Misty Copeland Steps In For Final 12 Performances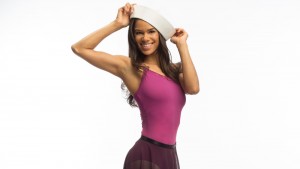 Although the show has struggled financially at the box office, it will go out with a final huzzah. Misty Copeland, who has recently made headlines for being named the first African American principal dancer of the American Ballet Theater, stepped into to replace Megan Fairchild for the final 12 performances, from August 25, 2015 to September 6, 2015. Indeed, this did cause a major uplift in the box office.
In her first week of performances alone, the show saw an increase of ticket sales in the amount of $519,055, more than doubling the previous week's gross of $395,379 to reach an almost all-time high of $914,434. Though the final week's box office performance has not yet been reported, with the combination of this being the final week to catch the show, along with the last and limited chance to see Misty Copeland in this role, chances are that sales will continue to be strong.
A Crowdfunding Attempt, But A Financial Letdown
With a capitalization of $8.5 million, the lead producers Howard and Janet Kagan tried an unusual tactic in raising funds for the production. They turned to crowdfunding, which is not unprecedented on Broadway, but it is certainly unusual. They opened a campaign on the crowdfunding platform Wealthforge, where they managed to raise just $500,000 of the $8.5 million budget.
The Kagans did not intend to raise the whole amount on the site; wide press coverage stated that they would be pleased if they raised just $1 million or $2 million in that way. One benefit was that 2013 rule change allowed the producers to publicly advertise this investment opportunity, which allowed people to invest in Broadway who were not already in the know.
Far From Recouping Investment
However, this did not turn out to yield much advantage for these producers, because the show has come far from making back its initial investment. Over the 35 weeks of box office figures thus far reported (excepting the final week), the average percentage reached of the gross potential each week was only 31.00%.
Furthermore, the average paid admission was only $62.94, demonstrating a large amount of discounting. Though the show did manage to stay open much longer than many expected, it was certainly not a financial success.