Skoufis's New York Ticket Law Gets Watered Down and Misses Some Marks
Governor Kathy Hochul Signs Ticket Legislation That Targets Unfair, Anti-Consumer Ticketing Practices in the Live Event Industry, But Misses the Mark of the Original Proposed Legislation
---
New York ticket law has been changed by New York State Senator James Skoufis (and signed into law by Governor Kathy Hokul). The new laws attempt to stop anti-consumer ticketing practices in the live event industry and they have a direct impact on Broadway and Broadway ticketing.
The bill Legislation (S.9461/A.10500) has some very good things in it that address some of the ticketing issues. There are also some bad things in the legislation and some very important things (that were in the proposed legislation S6716 Bill.) but are now completely missing. Where did all these good ideas go?
The Good Parts of The New Bill and Ticket Law:
Bans Hidden Ticket Fees

Finally the Shubert Organization (the largest Broadway theatre landlord) will not be able hide their ticket fees until their last transaction screen. The Shuberts have been getting away with this hidden ticket-fee trick for years and all the other ticket sellers on Broadway followed their lead in order to compete. Charles Flateman cannot be pleased that NY State signed this into law and he must have fought hard to stop it.
Prohibit Delivery Fees on Tickets That Are Delivered Electronically or Printed at Home
What a rip-off that Telecharge.com has been charging people to email them their Broadway tickets or even worse, charging them to print them at home. The Shubert Organization does not even pay for the printer ink. Think of all the money they fleeced from ticket buyers for something that costs them practically nothing. Its good that this has finally come to an end.
Expands Penalties for Use of Scalper Bots
Anything that stops ticket brokers grabbing all the good tickets has to be a good thing, but that strategy is just so 1990's. The problem with scalper-bots is that they are often used by organizations outside of the state and sometimes out of the country, so the law only inhibits businesses based in NY State, which there are few.
Also, nowadays ticket brokers have direct deals with show producers that will give them most of their ticket inventory and then split the profit when they sell for a higher price than face value, on their websites. This was seen with the famous case of the Hannah Montana ticket debacle of 2007 where ticket brokers got rich and buyers were fleeced. The new laws will stop a reenactment of that scenario.
As scalper bots are no longer required and when they are used they are out of state, Governor Kathy Hochul should have signed a bill that banned the act of ticket price manipulation vis-a-vis Hannah Montana, instead of a weak scalper-bots law that misses the mark and is very application specific.
In 20 years people may ask, what is a scalper-bot and why is there a law against it?
The Bad Parts of the Bill

Outlaw the Sale of Free Tickets

What seems like a good idea on paper is to ban the sale of free tickets, but when has this ever been a reported problem?
Why is NY State writing legislation for something that never happens? Has there ever been an occurrence of someone selling free tickets? Seems to be a heavy handed approach over something that never happens, and if it did, it would be very rare.
It appears that show producers could innovate to stop this from happening and this law just makes them lazy. Does Governor Hochul intend to ban the sale of bottles of water, as water is totally free out of the tap?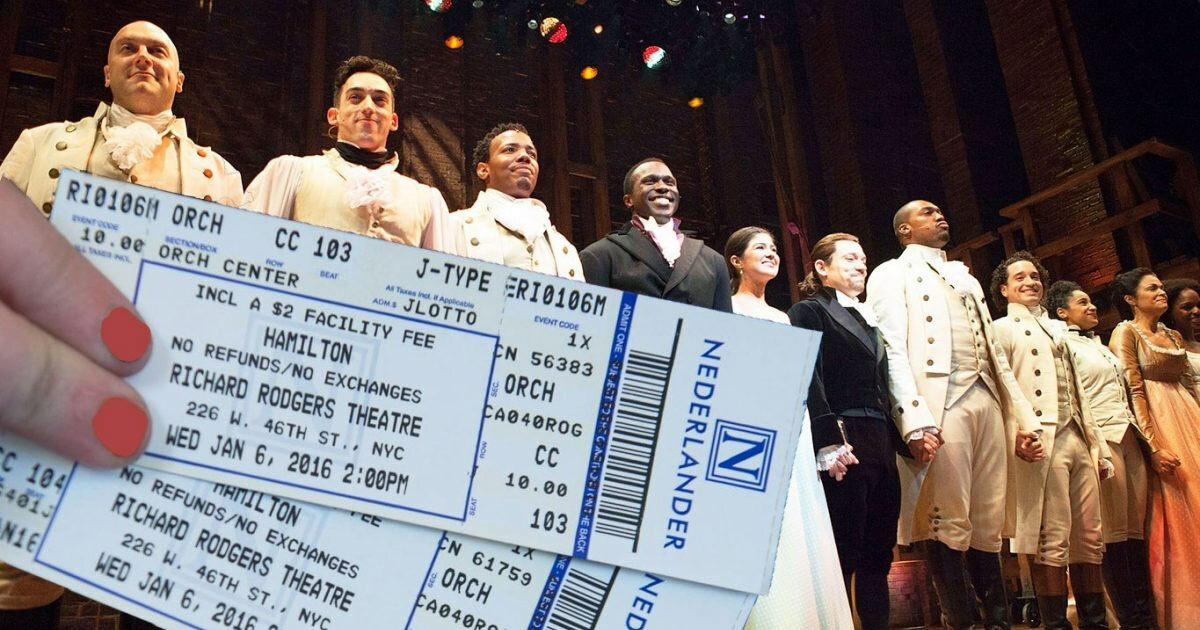 What is Missing From the New Law

The Ban of Anti-Trust Activities
What is missing from the signed legislation is the components of the original proposed legislation S6716 Bill. This bill was to end the anti-trust activities of the primary ticket sellers on Broadway and stop their anti-completive activities. Specifically, Part K of the proposed bill got to the crux of the problem and stated:
"Prohibits a contract between an operator of places of entertainment and a primary ticket vendor to be exclusive and sole primary ticket vendor for the operator of places of entertainment. It shall be unlawful to threaten or to seek to enforce a provision made unlawful under this section or to otherwise penalize an operator of a place of entertainment for entering into an agreement with another primary ticket seller"
Organizations Most Affected by Part-K
The landlord organizations that would have been most by this law affected includes The Shubert Organization, Nederlander, Jujamcyn, Ambassador Theatre Group, Roundabout, Lincoln Center Theater and the Manhattan Theatre Club.
The ticketing organizations that would have been most affected by this law provision includes Telecharge, Ticketmaster and Seatgeek.
When reading the passage in part-k it appears that these organizations are running foul of anti-trust activities around exclusivity , but they have all followed the lead of the Shubert Organization, which owns most of the theatres.
Federal and State Watchdogs Fail to Act
At the federal level, the FTC's mission is to enforce the rules of the competitive marketplace, but Broadway lacks any form of competition when it comes to primary ticket sales.
The largest organization on Broadway, the Shubert Organization, has the biggest stranglehold and they are often the biggest miscreant of the points put forward in part-K. They do not allow their theatres to sell primary tickets via anyone other than themselves, effectively having an exclusive deal with themselves.
This means that pricing is fixed and against the proposed anti-trust laws proposed by NY State determined to be price-fixing.
Although New York State has also failed to act though this recent legislation, despite the verbiage making it into the proposed legislation (S6716 Bill) but then taken out of the final legislation (S.9461/A.10500), it mat decide to engage those parts in the future. This may buy time for the theatre landlords to get their ducks in a row or to manipulate the politicians.
Discount Broadway Tickets
---
---