New Documentary About Broadway's American Idiot To Debut
---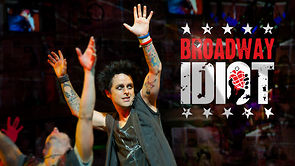 American Idiot
closed on Broadway sometime ago, but having gained a lot of fans during its time on the New York stage, the show is far from forgotten. A new documentary called
Broadway Idiot
, which follows the show's progression to Broadway, will soon debut at the famed South by Southwest Film Festival in Austin, Texas.
Directed by Doug Hamilton, Broadway Idiot is an 80-minute documentary that takes the viewer along with Green Day front man Billie Joe Armstrong as he goes from performing with his band at Madison Square Garden to actually seeing their hit album American Idiot come to life on the Broadway stage. The film offers a behind-the-scenes glimpse of what it took to make a rock record into a Broadway show and how Armstrong was himself changed by his entry into the Broadway theater world.
Broadway Idiot will
debut at South by Southwest on March 15, 2013. Learn more about the documentary
here
.
Discount Broadway Tickets
---
---