New Season Brings Hollywood Stars to Broadway
Many Big Name Hollywood Stars Take To Broadway This Upcoming Fall And Spring Season In An Array Of Revivals And A New Drama.
---
Mary-Louise Parker In "Heisenberg" And Diane Lane In "The Cherry Orchard"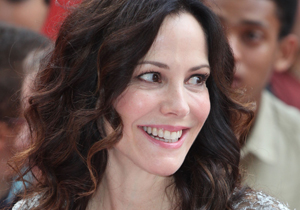 Some performers who are considered to be A-list stars started on Broadway and then got famous on film or television. Others have never stepped foot on Broadway until they are already what can be deemed a "box office name."
In the case of Mary-Louise Parker, who will be returning to Broadway this fall in Heisenberg, she has certainly done her time on stage. Specifically, Parker often worked with the Manhattan Theatre Club, who are producing Heisenberg in a transfer production from the Off-Broadway run last year; Parker will be reprising her role.
Parker's Success On Screen
While she may be best known for her starring role on the Showtime television show "Weeds," Parker has been performing on Broadway since 1990, when she may her Broadway debut in Craig Lucas' Prelude to a Kiss. As for another famous star, Diane Lane, the story is somewhat different. She first appeared on Broadway in 1977 in the ensemble of The Cherry Orchard, and then went on to make a name for herself on the screen.
She also played the part of Iphigenia in Agamemnon in 1977, and wrote additional text for Runaways in 1978. Nevertheless, Diane Lane is hardly known as a stage actress. In any case, she will be returning to the major stage this upcoming fall in a production that for her will be going full circle:The Cherry Orchard. This time, of course, she is playing the lead part of Ranevskaya, Lyubov Andreevna.
"The Front Page" Brings Stars: Nathan Lane, John Slattery, And John Goodman
In 1928, a riotous play premiered called The Front Page, written by Ben Hecht and Charles MacArthur. The show has since been revived on multiple occasions: in 1946, 1969, and 1986. However, until now, it has been a long time coming for another revival of this classic comedy.
Under the skilled producing hand of Scott Rudin, this revival will be done in style with many talented actors. Among them, several are big names that will be sure to attract attention at the box office.
Lane Stars As Walter Burns
Nathan Lane, who will play the role of Walter Burns, is the most experienced on Broadway, having appeared in countless productions from The Producers to The Nance. His co-star, in the role of Hildy Johnson, will be played by John Slattery. While Slattery has appeared on Broadway before, such as in the 2006 production of Rabbit Hole and the 2000 production of Betrayal, by now he is best known for his role on the television show "Mad Men."
In addition, the role of Sheriff Hartman will be played by John Goodman, who is best known for his film and television performances such as The Big Lebowski, Bye Bye Birdy, and Roseanne, but who has also appeared before on Broadway in the 2009 revival of Waiting for Godot, and the 1985 production of Big River.
Jake Gyllenhaal, Sally Field, Laura Linney, Liev Schreiber, And Bette Midler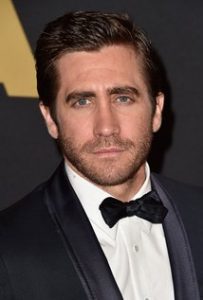 As for big names on Broadway this upcoming season, that is not all. Beginning previews in February 2017 is a revival of Lanford Wilson's play Burn This, which will star Jake Gyllenhaal in the role of Pale. Gyllenhaal has been seen on Broadway once before, in the 2015 production of Constellations.
Also this spring will be a revival of Tennessee Williams' play The Glass Menagerie, which will star Sally Field in the role of the mother, Amanda Wingfield. She will appear alongside Joe Mantello as the son, Tom Wingfield, Madison Ferris as the daughter, Laura Wingfield, and Finn Wittrock as the gentleman caller, Jim O'Connor.
Bette Midler Stars As Title Role in "Hello Dolly"
Widely known for her screen roles from The Flying Nun to Mrs. Doubtfire to Forrest Gump, Field has only been on Broadway once before: in the 2002 production of Edward Albee's The Goat, or Who is Sylvia? As for another actress who has done Broadway many times before, Laura Linney will be appearing once again on Broadway this spring in a revival of The Little Foxes.
Furthermore, Liev Schreiber, who last appeared on Broadway in the 2010 production of A View from the Bridge, will appear in a revival of Les Liaisons Dangereuses this fall. Finally, in spring 2017, Bette Midler will take the stage as the title role in the musical Hello, Dolly! She last appeared on Broadway in 2013 in a production of I'll Eat You Last: A Chat with Sue Mengers.
Cate Blanchett Makes Her Broadway Debut In "The Present"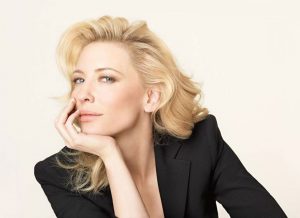 Cate Blanchett is one of the biggest stars of our time, with some of her recent lead roles on screen being Carol, Cinderella, The Hobbit, The Monuments Men, Blue Jasmine, The Curious Case of Benjamin Button, and I'm Not There, just to name a few.
Despite her long list of accolades, Blanchett has never before appeared on Broadway. This will change this upcoming December, when she begins previews in the new drama The Present, which will play at the Barrymore Theatre.
New Drama Hits The Stage
This is a role she has played before, when the show premiered in Sydney, Australia, the country to which Blanchett is native. In addition, the script was adapted by Blanchett's husband, Andrew Upton, based on Anton Chekhov's play Platonov. Blanchett's co-star in this production will be Richard Roxburgh. Of all the stars mentioned above, Blanchett is the only one to try her hand in a new drama; the rest enjoy the safety of revivals.
Discount Broadway Tickets
---
---