"Natasha, Pierre" to Close Due to Casting Debacle
Natasha Pierre And The Great Comet Of 1812 Will Close Due To A Casting Snafu, In Which Okieriete Onaodowan Was To Be Replaced By Mandy Patinkin.
---
Final Performance Will Be On September 3, 2017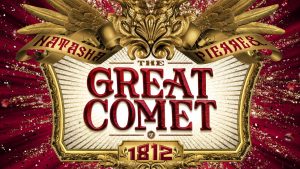 Natasha, Pierre and the Great Comet of 1812 was nominated for 12 Tony Awards this past year, the most of any show this season. While winning just two – those for Best Scenic Design of a Musical, and Best Lighting Design of a Musical, the show received glorious praise from critics and audience members alike.
Despite wide praise for all elements of the show, from its design to its score to its unique take on adapting a slice of the novel War and Peace to the stage, the original lead star of the Broadway production, Grammy Award winning singer songwriter Josh Groban, turned out to be the biggest draw for ticketbuyers.
Ticket Sales Plunge After Groban Departs
As soon as he departed on July 2, 2017, ticket sales plunged downwards, and the producers scrambled to find a replacement. After the show's creator and original star in the Off-Off Broadway production, Dave Malloy, stepped in for a week, the replacement for the lead role of Pierre was found in Okieriete "Oak" Onaodowan, who is best known for originating the role of Hercules Mulligan and James Madison in the Broadway cast of Hamilton.
While it was originally announced that Onaodowan would remain in the show through September, a change was announced when the beloved Broadway veteran Mandy Patinkin agreed to appear as Pierre starting from August 15, 2017.
Bad PR and Bad Decisions
However, the announcement was construed in the press and social media as a white man replacing a black man, and racial tensions arose, with an outcry about the horrible treatment Onaodowan was facing. Patinkin, who did not expect this reaction, decided to distance himself immediately from the bad PR, and revoked his decision to appear in the show.
Therefore, due to an unfortunate series of bad decisions and well-intentioned but devastating reactions, Natasha, Pierre was left without a star starting August 15, 2017.
Show Will Close Without A Star Due To Low Ticket Sales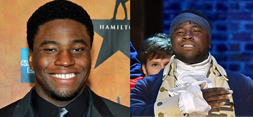 These circumstances illustrate the sorry state of affairs on Broadway, where the most innovative shows require household names in order to stay afloat. Upon Patinkin's stepping down, Onaodowan refused to return to the show with his head hanging down; his fans wouldn't have allowed it, even if he wanted to.
As it stands, Onaodowan has become a sort of figurehead of a movement he never asked to represent, but it isn't exactly off brand either, so he will continue onto bigger and better career moves, leaving Natasha, Pierre and the Great Comet of 1812 behind to fend for itself.
Dave Malloy To Close Out The Show
The actor presently acting as the standby performer for the role of Pierre, Scott Stangland, will play Pierre from August 15, 2017 to August 20, 2017. Then, for the tail end of the run until September 3, 2017, Pierre will once again be portrayed by Dave Malloy, who will be bookending the New York life of his masterpiece by portraying the lead part.
He most certainly wishes that his final days in the show were under less sorry circumstances, but as it stands, he is the last man standing, just as he was the first man standing up to declare that this show had a greater potential to succeed than anyone ever expected it could.
"Natasha, Pierre" Still Considered A Success
In the last week of reported ticket sales, the week ending August 6, 2017, the weekly gross was $875,614, or 81.54% of its gross potential, which is a decrease of $29,900 from the week before. In the last few weeks, the grosses have been slowly declining, and chances are that once Oak departs, the grosses may take a steep drop further, perhaps countered by the rise incited by the final two weeks of the show.
Nevertheless, Natasha, Pierre will surely go on to play in regional theatres and internationally, and its Broadway run will go down in history as a success, even though that success was suddenly cut short by a series of missteps.