Mixed Reviews for Forest Whitaker in "Hughie" on Broadway
Hughie Opened At The Booth Theatre, And Forest Whitaker Received Mixed Reviews For His Lead Performance In His Broadway Debut.
---
A Revival Of Eugene O'Neill's Two-Hander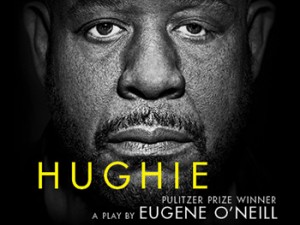 Eugene O'Neill, one of the greatest 20th century American playwrights, wrote Hughie in 1942, but it had its first staging in 1958, and did not premiere on Broadway until 1964. Meanwhile, the story takes place in the year 1928.
Despite this slow start, Hughie is a favorite work of O'Neill's to be revived, this being its fourth production on Broadway. One reason is that it is an excellent opportunity to showcase the talents of a great actor in a prestige production.
"Hughie" Marks An Opportunity For Actors To Take On A New Challenge
While the play is technically a two-hander, it is essentially a one-hander, as the majority of lines are delivered by the actor playing the role of Erie Smith, a small-time hustler. The original Broadway production featured Jason Robards in the part, which earned him a Tony Award nomination, the 1975 revival starred Ben Gazzara, who was also nominated for the Tony Award, and the 1996 revival starred box office favorite Al Pacino.
Other actors to play the part in recent productions include Brian Dennehy at the Goodman Theatre in Chicago in 2010, and Richard Schiff at Washington D.C.'s Shakespeare Theatre Company in 2013. In each case, the production was an opportunity for an established actor to take on a monumental challenge. Nevertheless, the actor who plays the supporting role of the night clerk, Frank Wood, received excellent reviews all around.
Forest Whitaker Both Praised And Criticized, But With Respect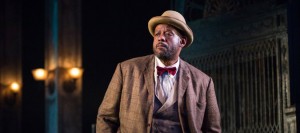 The critics were mixed on their response to this production of Hughie, directed by Michael Grandage, and they were equally mixed regarding their appreciation of Forest Whitaker's performance in his Broadway debut.
Arguably the most influential theatre critics, Ben Brantley of the New York Times, was a big fan of the show. He calls Grandage's production a "gentle, churning dream," and he deems Whitaker's performance as "excellent" and "transfixing yet modest."
Whitaker's Success On Screen Isn't Resonating With Critics
However, other major critics were less positive in their reaction. Jeremy Gerard of Deadline found Whitaker to be "incongruously jovial" upon his entrance, and remarks that this is a "brave, if odd" choice for his Broadway debut, given that it is a lesser O'Neill work, but one that sheds light on the greatness of his others. David Cote from Time Out New York contends that Whitaker wasn't doing much acting at all, and that he leaves an "unmistakable void" in missing the spirit of the character.
Marilyn Stasio from Variety compliments Whitaker's air of warmth, which has made him so successful on screen, but in this case critiques its dissonance with the character he plays, who is supposed to have once been happy-go-lucky but has now seen better days. Joe Dziemianowicz of the New York Daily News was very displeased with the production, accuses Whitaker of merely reciting his lines and offering no depth, agreeing with Time Out New York that Whitaker is not a bad actor; he's just not acting in this show.
Mediocre Box Office Response
Although this production is blessed with a true household name on the marquee, there are other things about the show that make it an uphill battle at the box office. For one thing, this is a lesser known Eugene O'Neill play, so it doesn't have anything fresh or new to entice, nor does it have the gravitas of a true class such as Long Day's Journey into Night or The Iceman Cometh. Furthermore, one-man shows (or the equivalent) are often difficult sells at the box office as well.
In this case, Hughie has only shown a slight upturn at the box office since the opening reviews came out. In the last reported week of box office figures, the week ending March 6, 2016, Hughie brought in $354,973, which represents 65.08% of its gross potential. This is the highest weekly gross the show has earned to date. With only a few weeks left in the run before the show closes on March 27, 2016, chances are that the production will not be a financial success.