"Miss Saigon" Opens on Broadway to Mixed Reviews
Broadway Show Miss Saigon Has Unfortunately Not Had The Box Office Success That Was Eagerly Expected, Even Though Some Critics Gave It Incredibly Raving Reviews
---
The New York Times Balks at the Revival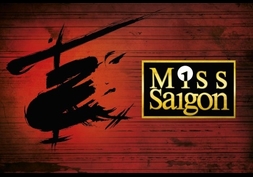 On March 23, 2017, Miss Saigon began previews at the Broadway Theatre, where it had been running in previews since March 1, 2017. In a transfer from the London production, this revival is directed by Laurence Connor, with choreography by Bob Avian. The cast is led by Eva Noblezada as Kim, Alistair Brammer as Chris, and Jon Jon Briones as The Engineer, along with Nicholas Christopher, Katie Rose Clarke, Rachelle Ann Go, Devin Ilaw, Lianah Sta. Ana, Emily Bautista, Billy Bustamante, Jace Chen, Julian DeGuzman, along with a large ensemble.
While the London production was lauded as thrilling, soaring, and spectacular, not all critics agreed in New York. Ben Brantley of The New York Times called it a time-warped revival, and compares it to a historical diorama in its thrill factor. He compared the cast to the original production, and specifically remarked how Jonathan Pryce held an undeniable power that made the premiere a particular treat. While admitting that Jon Jon Briones is likable and talented, Brantley felt that he did not hold a candle to Pryce in terms of being a captivating performer. Unfortunately, he concludes that the revival amounts to not much more than singing scenery.
Other Critics Were More Receptive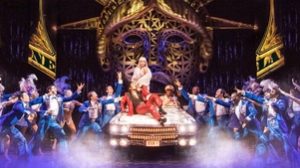 Matt Windman from AM New York went as far as to remark that this production of Miss Saigon is even more relevant today than when it premiered in 1991 at the same theatre. He calls the revival solid and satisfying, declaring that fans of the musical shall not be disappointed, and that the cast is on par with their predecessors Lea Salonga and Jonathan Pryce. David Rooney of The Hollywood Reporter was also a fan, agreeing that the Trump era is an apt time to revive this story of greed and the military-industrial complex. The original production ran for 10 years and grossed $286 million, and Rooney believes that this production is an honorable follow-up to that success.
Other critics were more on the fence. Breanne L. Heldman from Entertainment Weekly felt that the show "occasionally" transported her back in time to when she saw the premiere as her first ever venture to Broadway. She admitted that this production added more grit in an appropriate manner, but still conceded that the show is pretty schmaltzy to begin with. In addition, Robert Kahn of NBC New York had some critiques of the show. He felt that the orchestrations could overpower the performances, and that the central relationship between Kim and Chris leaves something to be desired, which lessens the impact of the finale.
Moderate Success at the Broadway Box Office
To date, Miss Saigon has been performing satisfactorily at the box office, but has by no means been displaying the same box office power as another revival this season, Hello, Dolly! starring Bette Midler, or even Sunset Boulevard starring Glenn Close. Without as big of a star, this revival will have a tough time keeping up in this competitive season chock full of recognizable names.
The unknown teenager Eva Noblezada may have impressively won a nationwide talent search in the Philippines, but she is not a box office name. In the last reported week of box office figures, the week ending March 19, 2017, Miss Saigon brought in $955,060, which represents 64.32% of the show's gross potential. With a top ticket price of $248.00, the average paid admission was $76.98, and the audience was filled up to an average of 89.3% of capacity.