Looking for a Little Controversy With Your Art? Get Ready for the Whitney Biennial
From February 25th Through May 30th The 75th Whitney Biennial Will Be In New York City Featuring 55 Artists And Is Known For Controversy
---
The 75th Whitney Biennial Begins February 25th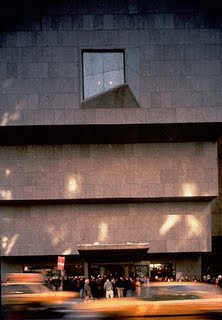 One of the great art world events opens in about six weeks in New York City: The Whitney Biennial comes to town on Feb. 25 and runs through May 30. The 75th Biennial will feature 55 artists, as opposed to 82 in 2008. The show is always known as much for the controversy it provokes as the survey of American Art it undertakes.
This year, artists include Lorraine O'Grady, a performance artist who worked as an intelligence analyst for the government; Aki Sasamoto, whose performance art will take place in the galleries next to her sculptures, which incorporate objects from everyday life; and Suzan Frecon, whose work hangs in New York's MOMA and who is known for her large paintings of geometric designs.
Women Outnumber Men
Video installations, which used to be scattered throughout the building, will now largely be offered on a single floor. For the first time, women outnumber men. And if you can't wait until mid-Feb., in preparation for the event, a show that opened mid-Jan. at the Museum focuses on past artists who have been included in the Biennial.
Entitled, "Collecting Biennials," it focuses on a mix of artists, including some big names like Andy Warhol and Jackson Pollock. You can also go to the Museum's website (wnitney.org) to watch a series of brief videos about the preparation for the event, focusing on artists and curators, as well as the installation and preparation of a number of the works. The Whitney Museum is at 945 Madison Avenue; call 212 570-7721 for more information.