"Lobby Hero" Set for Broadway Engagement
Lobby Hero Will Re-Open The Helen Hayes Theatre On Broadway, Kicking Off The Highly Anticipated Inaugural Season With A Kenneth Lonergan Play Starring Chris Evans And Michael Cera.
---
Second Stage Enters the League of Not-for-Profits on Broadway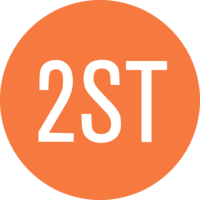 In March 2018, Kenneth Lonergan's play Lobby Hero will begin at the newly renovated Helen Hayes Theatre, which was purchased by the Off-Broadway theatre company Second Stage Theatre in April 2015 for just under $25 million. The first production to be programmed by Second Stage in the Helen Hayes will be the Broadway premiere of Lobby Hero, which debuted Off-Broadway at Playwrights Horizons in 2001.
Prior to Second Stage's purchase of the Helen Hayes, only two Off-Broadway not-for-profit theatre companies had purchased a Broadway theatre – Manhattan Theatre Club, which operates out of the Samuel J. Friedman Theatre, and the Roundabout Theatre Company, which has both Studio 54 and the American Airlines Theatre.
Campus Theaters Become Popular for Prospect Broadway Shows
Lincoln Center has its own Broadway theatre on its campus, the Vivian Beaumont Theatre, and the Public Theater, which is exclusively Off-Broadway, has nonetheless become a prestigious feeding ground for shows destined for Broadway – both plays and musicals. But now – Second Stage Theatre is on that same level, programming out of a Broadway theatre that is owned by the company, albeit one on the smaller side.
Chris Evans and Michael Cera to Star in Kenneth Lonergan Play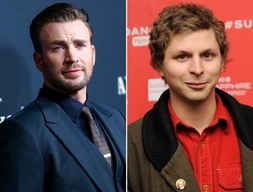 The revival will star Chris Evans making his Broadway debut in the role of Bill, a veteran police officer who shows a romantic interest in his younger colleague, Dawn. Starring opposite Evans will be Michael Cera in the role of Jeff, a slacker security guard who is a Navy drop-out and currently lives with his brother. Cera made his Broadway debut in the fall of 2014 also in a Kenneth Lonergan play, This Is Our Youth, opposite Kieran Culkin and Tavi Gevinson.
A Lonergan loyalist, his second Broadway outing is also in a play by the Oscar winner, whose Manchester by the Sea earned him an Academy Award for Best Original Screenplay, as well as a nomination for Best Director. Previously, Lonergan was nominated for the Oscar for Best Original Screenplay for Gangs of New York and You Can Count on Me.
Evans' Fans Excited about Broadway Debut
Chris Evans is best known for playing Captain America in the recent string of Marvel movies, as well as the Human Torch in the Fantastic Four series. This stage debut is a very different turn from superhero movies, and Evans' fans are certainly excited. As for Michael Cera, his screen credits include the series "Arrested Development" and films such as Superbad, Nick and Norah's Infinite Playlist, and Juno.
Trip Cullman to Direct in a Season of Talents
Second Stage is entering the Broadway landscape with a mission: to produce more plays by contemporary American playwrights. Kicking off the inaugural season is Kenneth Lonergan's Lobby Hero, directed by Trip Cullman (Six Degrees of Separation, Significant Other). Other plays that have been announced include Straight White Men by Young Jean Lee, directed by Anna D. Shapiro, which will be the first production ever on Broadway of a play by a female Asian-American playwright.
In addition, Second Stage has partnered with Los Angeles' Center Theatre Group to co-commission plays by playwrights including Lynn Nottage (currently represented on Broadway with Sweat), Paula Vogel (currently represented on Broadway with Indecent), as well as Will Eno, Jon Robin Baitz, and Lisa Kron.
Second Stage Continues to Expand Their Partnerships
Second Stage has partnered with Kenny Leon's True Colors Theater Company in Atlanta to produce plays by Lydia R. Diamond and Dominique Morrisseau, as well as Williamstown Theatre Festival to produce a play by Bess Wohl. Meanwhile, Second Stage continues operations in its Off-Broadway home on W 43rd Street and 8th Avenue, where this season's playwrights include Tracy Letts and Harvey Fierstein.