Lead Up to Christmas is a Boon for Broadway
Broadway Saw An Upswing In The Week Leading Up To Christmas, With The Biggest Increase Shown By Hamilton, While Home For The Holidays Was Pathetic.
---
"Hamilton" Leads Upward Movement This Week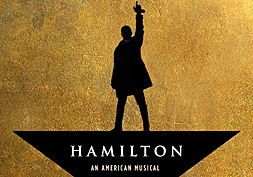 In the week ending on Christmas Eve, December 24, 2017, the Broadway box office saw a significant boost. Of the 32 shows running last week, 19 saw an increase in ticket sales, and 13 saw a decrease in ticket sales.
Nevertheless, the balance was a net positive, led by the extraordinary demand for Hamilton tickets above all. This past week, the collective gross among the 32 shows was $35,796,215, which amounts to a per-show average of $1,118,632.
"Hamilton" With Significant Increases
This is an increase of $1,807,220 from last week's gross of $33,988,995, which amounted to a per-show average of $1,096,419. While this increase is not unbelievably high, it is significant, and furthermore, the following week's figures will be more telling regarding the box office success of the days including and following Christmas Day, leading up to New Years.
As for this past week, the biggest increase was seen by Hamilton, which brought in $970,826 more than the week before, bringing it to a weekly gross of $3,797,844. Nevertheless, this only represents 114.8% of the gross potential for Hamilton, whereas six other shows beat out Hamilton in terms of gross potential.
"Dear Evan Hansen" Shows Potential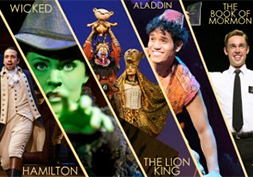 The biggest show in terms of gross potential this past week was the 2017 Tony Award winning Best Musical Dear Evan Hansen, which brought in $1,862,542, or 130.7% of its gross potential.
In addition, newcomer The Band's Visit brought in $1,144,874, or 126.6% of its gross potential, and Hello, Dolly! brought in $2,295,082, or 125.4% of its gross potential, as Bette Midler comes to the end of her run.
High Ticket Prices For "Hamilton"
Furthermore, still beating out Hamilton, Wicked brought in $2,220,606, or 124.8% of its gross potential, and The Book of Mormon brought in $1,264,284, or 121.2% of its gross potential.
Therefore, even though Hamilton brought in the highest weekly gross of any show by over $1 million, it was not even in the top five in terms of gross potential. This goes to show that Hamilton prices its tickets higher than any other show, making it more difficult to achieve a higher percentage of its gross potential.

"Home for the Holidays" Fails to Incite Holiday Cheer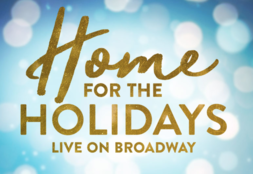 On the other side of the charts, the prize for the lowest weekly gross, yet again, goes to Home for the Holidays. This holiday revue sung by television singing contest winners has failed to gain traction at the box office in an almost unbelievably pathetic way.
In their most hopeful moments, the producers of this show must have thought that if any time might spur ticket sales, the holiday season, given the subject of the show, might be the incentive.
Low Audience Capacity
However, this past week's ticket sales show that even this week, Home for the Holidays was a bust. Over the eight performances, the show brought in just $77,787, which represents only 5.25% of its gross potential. With a top ticket price of $299, the average paid admission was $34.68, and the audience capacity averaged out to 22.8%. This goes to show that Home for the Holidays would have been better off Off-Broadway, or perhaps even Off Off-Broadway, playing to lower ticket prices in a smaller house, where the empty seats and heavy discounting would not put such a damper on the intended holiday spirit.