"Latin History for Morons" Earns Mixed Reviews
John Leguizamo Is At It Again With A One-Man Show, Latin History For Morons, Which Recently Opened To Mixed Reviews At Studio 54.
---
John Leguizamo's Newest One-Man Show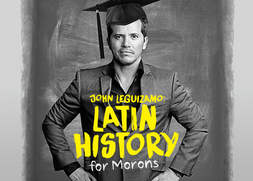 On November 15, 2017, Latin History for Morons opened at Studio 54, arriving on Broadway following well-received runs at the Berkeley Repertory Theatre and The Public Theater.
Well known for his uproarious and high-energy one-man shows, John Leguizamo has had many previous credits on Broadway, including Ghetto Klown (2011), Sexaholix (2003), and Freak (1998), in addition to a role as Walter Cole in the 2008 production of David Mamet's American Buffalo.3
Tony Taccone's Directorial Touch
This production of Latin History for Morons is directed by Tony Taccone, the artistic director of Berkeley Repertory Theatre, whose previous Broadway directorial credits include Carrie Fisher's one-woman show Wishful Drinking (2009) and Sarah Jones' one-woman show Bridge & Tunnel (2006).
Latin History for Morons is a satirical history lesson in which Leguizamo addresses the audience as if facing a classroom, discussing the entire history of Latino contributions to history. In the process, he plays an array of characters from the Aztec Empire to Ricky Ricardo, in a tour de force performance of uncensored irreverence. Despite a lot of buzz going into the production, however, the reviews were mixed.

The New York Times Did Not Love The Show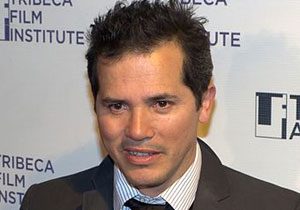 In his review of Latin History for Morons, Jesse Green from The New York Times called the play a "panoptic survey" full of "quick character sketches" that are "likely inaccurate." While he does admit that it is often hilarious, he also criticizes Leguizamo for his exaggerated impersonations and calls him a "mimic" rather than an actor.
Jeremy Gerard from Deadline, however, would beg to disagree. Admitting that Leguizamo did write the introduction to Gerard's own book, he nevertheless claims to be unbiased in calling Leguizamo's work some of the most deceptively funny riffs on matters of consequence ever to be called comedy.
Praise And Critics In Mixed Reviews
Matt Windman from AM New York was more on the fence, calling the show high-energy and impassioned, but also bulky and disjointed. Barbara Schuler from Newsday was also mixed in her response, calling the show "frenetic," while also admitting that he gives his best shot to this impossible task of filling in all the blanks left in the history books about Latinos' contributions to society.
Nevertheless, David Canfield from Access Atlanta enjoyed the show greatly, calling it timely in this political climate, calling Leguizamo matured in his performance, and complimenting his wild stage presence.
Box Office Remains Less Than Stellar
With these mixed reviews, it is unlikely that Latin History for Morons will end up as a sell-out hit. In the last week of reported box office figures, the week ending November 19, 2017, the show brought in a weekly gross of $466,990, which represents 53.33% of its gross potential. With a top ticket price of $249, the average paid admission was $82.35, and the audience was filled up to 80.7% of its gross potential.
Over the course of the run thus far, the average percentage reached of gross potential has been 63.21%, and the audience has been filled up to an average capacity of 81.38%. Still, as a one-man show, the running costs are lower than most shows on Broadway, and the producers should be able to keep the show open at least through the holidays.
Holiday Hopes
With Thanksgiving weekend around the corner, and the Christmas and New Years holidays following not long thereafter, there should be enough demand from Leguizamo fans to keep the show afloat. Presently, it is scheduled to close on February 25, 2018.
It will be those last 6 to 8 weeks, after New Years and once the dead of winter is upon us, that the show may see its most rocky weeks. In the meantime, however, Leguizamo should have a hearty audience applauding his audacious performance eight times a week.