"Latin History for Morons" Concludes Performances
Latin History for Morons Concluded its Run at Studio 54 After Becoming the First Straight Play of the Season to Announce Recoupment.
---
John Leguizamo Wraps Up Solo Show on Broadway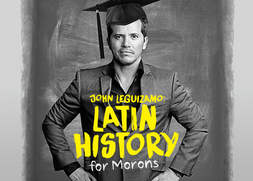 On February 25, 2018,
Latin History for Morons
played its final performance at Studio 54, where it had been running since its first preview on October 19, followed by its opening on November 15. This one-man show allowed Leguizamo to flex his signature versatility and physicality, in a comedic satirical portrayal of a history lesson. The show was a critical and financial success, as it became the first straight play to recoup its capitalization in the 2017 to 2018 Broadway season.
This one-man show was directed by Tony Taccone, who has made a name for helming solo shows including
Wishful Drinking
(Carrie Fisher), and
Bridge & Tunnel
(Sarah Jones). Due to strong sales,
Morons
was extended for three weeks; upon closing, it had played 127 performances. The mixed reviews did not lessen audience appeal. Deadline and Access Atlanta loved the show, and AM NY and Newsday were more on the fence. The New York Times found him to be too "exaggerated," but Deadline complimented him as an "incomparable mimic." The low running costs and high energy of Leguizamo's zany performance allowed the show to recoup its investment and enter profits before closing.
Uptick in Final Week of Box Office Receipts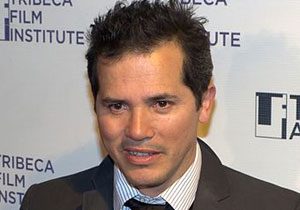 In the week ending February 25,
Morons
brought in its highest weekly gross: $750,581, which represents 90.00% of its potential, an increase of $84,730. The preview week ending February 18, 2018 was also strong week, with a gross of $665,851, representing 79.84%, an increase of $170,853 from the week before that. When it became clear that
Morons
was closing soon, fans did flock to the theatre to catch John Leguizamo in action before it was too late. The show had already recouped at that time, so these weekly grosses, minus the running costs, were all profit.
Over the run, the average percentage was 64.15%, and the audience was filled up to an average of 81.32% of its capacity. With an average top ticket price of $248.58, paid admission across the run was $94.45. The recoupment is all the more impressive given that the show only played seven times a week. While that did decrease some of the running costs, such as crew wages, certain costs like theatre rental remained as high as they might have been with a full week.

Discount Broadway Tickets
---
---