Larry David's "Fish in the Dark" Headed to Broadway
Larry David's Play A Fish In The Dark Will Play The Cort Theatre With Previews Beginning On February 2, 2015 And An Opening Night On March 5, 2015.
---
A Broadway Debut As Actor And Playwright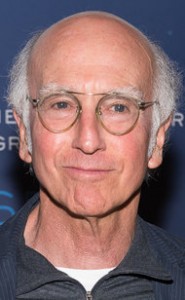 Larry David, the creator of HBO's Curb Your Enthusiasm and co-creator of NBC's Seinfeld, is making his Broadway debut as actor and playwright. Fish in the Dark will begin previews on February 2, 2015 at the Cort Theatre, and the show will officially open on March 5, 2015.
The play will be directed by Anna D. Shapiro, who won a 2008 Tony Award for her helming of August: Osage County. This season, Shapiro is directing Kenneth Lonergan's This is Our Youth, which is produced by Scott Rudin.
"Fish In The Dark" Produced By Scott Rudin
Rudin is also behind Fish in the Dark, and he was also the producer of Shapiro's staging of Motherf**ker with the Hat in 2011.
The scenic design will be by Todd Rosenthal (This Is Our Youth, Of Mice and Men), the lighting will be designed by Brian MacDevitt (A Delicate Balance, This Is Our Youth), and costume design is by Ann Roth (A Delicate Balance, It's Only a Play).
A Super Cast For David's Broadway Debut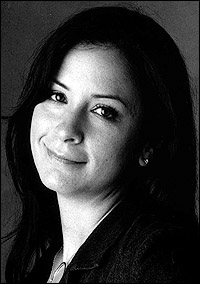 David's play is not a one-man show; rather it is said to have about 15 characters, though it is not clear how many actors play these characters. So far, the further cast members who have been announced are Jayne Houdyshell (Tony-nominated for her roles in Well and Follies), Jake Cannavale (the Broadway debut of the son of Bobby Cannavale), Jerry Adler (Taller than a Dwarf, Play Me a Country Song), Jonny Orsini (Macbeth, The Nance), and Rosie Perez (The Ritz, Reckless).
Anna D. Shapiro directed Bobby Cannavale in Motherf**ker with the Hat, so it is all too fitting that she is also the director of the show in which his son Jake makes his Broadway debut.
David's First Play As An Adult
Larry David says this will be the first play in which he has performed since the age of 8. He said that he has often thought of writing a play, though he has rarely thought of appearing in a play. However, he is talented at writing characters similar to himself, and this play certainly includes a character that can be described in that way.
In fact, he says that character may just be him with a different name. In any case, it has not yet been announced what that name is, nor have all of the details been disclosed about the story or the rest of the characters. The New York Times reported that David has said the play involves a death in the family. More information will come to light as the spring season approaches.