"Lady Day" Recoups on Broadway
Lady Day at Emerson's Bar and Grill, starring Audra McDonald, has recouped its $2.6 million investment at the Circle in the Square Theatre on Broadway.
---
Continual Extensions, And A Financial Hit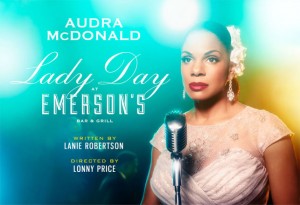 Lady Day at Emerson's Bar & Grill, the play with music starring Audra McDonald as Billie Holiday, has recouped its investment and will conclude its run having earned a substantial profit.
Running at the modest sized Circle in the Square Theater since March 25, 2014, with its official opening on April 13, 2014, this production has been extended three times, and is now slated to run until September 21, 2014 (with a hiatus between September 1st to 7th).
Audra McDonald Wins Tony Award
With a budget of $2.6 million, the play was performing only mediocrely at the box office until June, when Audra McDonald took home the Tony Award for Best Performance by a Leading Actress in a Play.
Since then, the show has taken in between 80 and 90% of its gross potential each week. The weekly grosses are lower than many other shows due to the small seating capacity of the theatre, but audience demand nevertheless allowed the show to enter profits.
McDonald Draws In The Audiences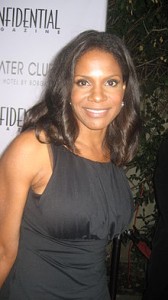 The critical response to the show was mixed, but reviewers unanimously lauded McDonald's performance as Holiday at the end of her career.
The plot piles in the more tragic elements of Holiday's life, and some reviewers felt that this storytelling was contrived. However, McDonald – a favorite with theatregoers, Tony voters, and critics – was praised for her ability to tone down her magnificent voice to communicate the sadder period of Holiday's career, and yet she still managed to convey a rich and expressive tone.
"Lady Day" Difficult To Categorize
The production, directed by Lonny Price, was nominated for one more Tony Award beyond McDonald's, that for Best Sound Design of a Play (Steve Canyon Kennedy), which it did not win.
The Tony Committee deemed that the show was eligible for the award of Best Revival of a Play, which was controversial both because the play had never been done on Broadway, and because it is full of music. However, the committee felt it was best categorized as a play with music.
The Play's History
Lady Day was written by Lanie Robertson with its original premiere in 1986 at the Alliance Theatre in Atlanta, Georgia. The play also ran Off-Broadway at the Vineyard Theatre in 1986, running for 281 performances.
The Broadway production, produced by Jeffrey Richards and Jerry Frankel, was originally scheduled for a 10-week limited engagement, but awards recognition and audience support allowed the show to continually announce extensions. With many weeks now left to go, the show will conclude its run significantly in the black.
Recoupment On Broadway This Season
Several other shows have announced recoupment this season. Most recently, Of Mice and Men starring James Franco ended its run having passed the line into profits.
A Raisin in the Sun starring Denzel Washington, which won the Tony Award for Best Revival of a Play, also made back its investment, while also performing excellently both critically and in terms of awards. Furthermore, All the Way starring Bryan Cranston recouped its investment, having won the Tony Award for Best Play.
"Hedwig And The Angry Inch" Indefinite Run
Finally, Hedwig and the Angry Inch, which is still running indefinitely after having won the Tony Award for Best Revival of a Musical, has already announced recoupment.
This goes to show that in general, Tony Awards make a huge difference at the box office, especially for the four major awards (Best Play, Best Musical, Best Revival of a Play, and Best Revival of a Musical), as well as the Best Performance categories.
Discount Broadway Tickets
---
---