Key Brand Entertainment Adds broadwaybox.com to the KBE Family
Key Brand Entertainment Adds broadwaybox.com to the KBE Family which already includes Broadway.com and Broadway Across America

---
KBE Already Includes the Show Producer,"Broadway Across America" and the "Broadway.com" Ticket Brokerage.
One could expect that the official Broadway ticket vendors, the brokers who sell Broadway tickets at inflated prices, and the companies that offer Broadway discounts would all be in competition with each other. But with a couple of recent mergers and acquisitions, it appears that Broadway companies increasingly prefer to be involved on all ends of the Broadway ticket market - low, medium, high and now very high.
John Gore Building An Empire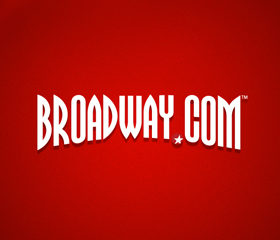 The company that owns the Broadway ticket broker site Broadway.com, Key Brand Entertainment (helmed by John Gore), recently bought BroadwayBox.com, a website that offers Broadway discount ticket codes. Some Broadway fans who enjoy using BroadwayBox codes to buy their theater tickets at a discount have expressed concern at the acquisition. They are worried that this change will enter the territory of 'conflict of interest.' At a minimum there are worries that Key Brand may diminish BroadwayBox discount offers altogether. But the worst case scenario is that Key Brand might plan to transform the site into another kind of overpriced ticket broker even though BroadwayBox had seemingly been moving in that direction prior to the acquisition, to one that offers after-market ticket prices (i.e. overpriced) when discounts aren't available for those shows. This would not be wholly unexpected as Key Brand Entertainment is no stranger to investigating new paths for additional business revenue. For example, the BroadwayBox acquisition by Key Brand is not its first purchase – in December 2010 they bought Broadway.com, which was a first for them in Broadway ticket sales area, and as well as being a producer, they are also a distributor of live theatre in North America, and they also own Broadway Across America. So Key Brand Entertainment proverbially has their pennies in many buckets- or in these circumstances, the hard earned money of Broadway show fans in many of their pockets. However, since BroadwayBox's business model involves getting paid directly by the producers of Broadway shows for sending out e-mail blasts with Broadway discount ticket offers, it may make more sense for Key Brand to allow BroadwayBox to continue targeting the discount seekers. After all, a great deal of BroadwayBox users likely can't or won't pay $155 for a full-price Broadway show ticket anyway (let alone that plus the extra $40 or $50 that Broadway.com tacks on to the ticket price).
Following In Shubert Footsteps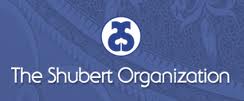 The Shubert Organization, Key Brand's direct competitor, likely had the same idea in mind in 2011 when it purchased Plum Benefits, a service that offers discount codes for Broadway shows and other events directly to tens of thousands of large corporations and their millions of employees. Shubert also owns numerous Broadway theaters and handles the ticketing for all of them through its own ticketing service, Telecharge. Not every potential ticket buyer will be prepared to pay the full prices they see listed on Telecharge.com. But if that person sees the opportunity to buy a ticket to that same show at a discounted rate through Plum Benefits, then Shubert is winning a customer it would have otherwise lost. Whether the person buys a full-price ticket or a discounted ticket, if they order online or by phone, they still have to pay a Telecharge surcharge (usually $10-$15 per ticket) that ends up in The Shubert Organization's pocket. So Key Brand Entertainment now provides discount Broadway tickets (through BroadwayBox) and broker tickets (through Broadway.com), but it still lacks the complete picture that the Shubert Organization has already achieved, by missing a big spot in the corporate market. We anticipate another potential acquisition by Key Brand Entertainment of corporateoffers.com or workingadvantage.com, allowing them to play with a full hand in the lucrative corporate market, thus creating an interest in all sectors of Broadway ticket sales. As a side note, TheaterMania, yet another Broadway ticketing website, also takes a piece of both the high-end and low-end of the Broadway pie, but they did it without acquiring other companies. Originally a purely content-driven site, TheaterMania started offering discount codes and a papering service to budget-minded Broadway and Off-Broadway fans, only to eventually create its own full price ticketing service, OvationTix, which is used by many off-Broadway houses - but never on Broadway - due to the theatre agreements that preclude any new companies from entering the scene. Whether or not these companies can continue to satisfy the entire spectrum of Broadway theatergoers remains to be seen, but so far it appears that they hope to make money off of all Broadway ticket buyers, from bargain hunters to those willing to pay top price.