Kevin Spacey to Host Tony Awards on June 11th, 2017
It Has Been Eagerly Announced That Kevin Spacey Will Have The Honor Of Hosting The 71St Annual Tony Awards, Which Will Take Place On June 11, 2017 At Radio City Music Hall On Broadway
---
Celebrated Star to Emcee Theatre's Biggest Night on Broadway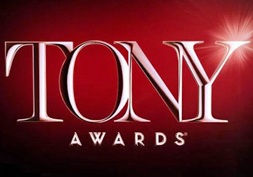 On June 11, 2017, the 71st annual Tony Awards will take place at Radio City Music Hall in New York City. This is the biggest night of the year for the Broadway community, where all of the shows of the season compete against the most prestigious honors. In particular, the award for Best Musical can make or break the success of one lucky show. This year, the event will be hosted by Kevin Spacey. Spacey is a renowned star of stage and screen. On Broadway, he has appeared six times: in A Moon for the Misbegotten in 2007, The Iceman Cometh in 1999, Lost in Yonkers in 1991, Long Day's Journey Into Night in 1986, Hurlyburly in 1984, and Ghosts in 1982.
He won a Tony Award for his performance in Lost in Yonkers. In addition, he became an inextricable part of the London theatre world when he took over the post of artistic director of the Old Vic Theatre in 2004, a position that he held to positive reception until 2015. He is also very well known for his television portrayal of Frank Underwood on the Netflix series House of Cards, which he played since 2013. His film roles include The Usual Suspects, American Beauty, Beyond the Sea, Recount, and Casino Jack. As host of this year's Tony Awards, he is certain to bring his unique charm and charisma to the podium.
Kevin Spacey May Not Have Been First Choice to Host the Awards Show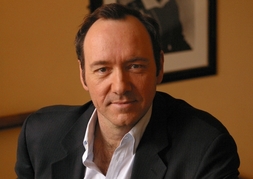 In past years, this announcement had been made earlier than mid-April, but apparently this year the producers had a tough time nailing down a host. Last year, the show was hosted to great acclaim by James Corden, the British actor who first found fame in the U.S. due to the Broadway production of One Man, Two Guvnors, and who now has his own late night show on CBS. Earlier this year, Corden hosted the Grammy Awards, even though the closest he has come to musical renown is a comedic segment on his show called Carpool Karaoke. He stated that it would have been greedy to also host the Tony's this year, and so he did not elect to do so.
Another person who reportedly passed on the opportunity was Tiny Fey, who has co-hosted the Golden Globes with Amy Poehler for three years in a row. Nevertheless, Spacey made late of the fact that he wasn't the first choice to host the event, which is undeniable due to the lateness of the announcement. He said that he was second choice for the film Usual Suspects, fourth choice for the film American Beauty, and fifteenth choice to host the Tony Awards. As those are two of his most successful films of all time, and in fact the two that won him Academy Awards, the Tony Awards are likely to be great in spite of how far down the possible host list the producers had to go.