Kevin Kline To Play Pirate King on June 10
Kevin Kline Will Reprise One Of His Signature Roles, The Pirate King, For One Night Only In A Gala Concert At The Delcorte Theater In Central Park
---
Kevin Kline Reprises "The Pirate King" For One Night Only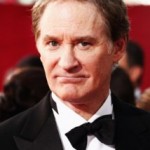 Oscar and Tony Award winning actor Kevin Kline will reprise one of his signature roles, the Pirate King, in a gala performance for The Public Theater on June 10. The gala concert will be a one-night-only staging of the celebrated 1980 production of the Gilbert & Sullivan operetta The Pirates of Penzance.
As with the earlier production, this special event will take place at the Delacorte Theater in Central Park, where The Public produces its annual Shakespeare in the Park series. In the 1980 production, which began at the Delacorte and later transferred to Broadway, Kevin Kline starred alongside Linda Ronstadt and Rex Smith, but the rest of the cast for the gala concert has yet to be announced.
Ticket Information
Anyone interested in receiving an invitation to this special event can email gala@publictheater.org or call 212-539-8547. Visit www.publictheater.org for more information about this and other Public Theater offerings.
Discount Broadway Tickets
---
---