Josh Groban Departs "Natasha, Pierre and the Great Comet of 1812"
Josh Groban Played His Final Performance As Pierre In Natasha, Pierre And The Great Comet Of 1812 On July 2, 2017. Okieriete Onaodowan Replaces Him.
---
Multi-Platinum Recording Artist Made Broadway Debut In The Musical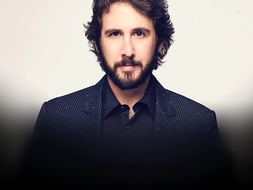 On July 2, 2017, Josh Groban completed his run as Pierre in the musical Natasha, Pierre & the Great Comet of 1812. The Broadway production began previews at the Imperial Theatre on October 18, 2016, ahead of an opening night on November 14, 2016.
While Josh Groban was in the original cast of the Broadway run, the show has had a long life before Broadway, in which the role was played by other performers. Specifically, in all previous New York productions – from the debut Off-Off Broadway production at Ars Nova, through the installed Kazino space in the Meatpacking District, and on through the migration of the Kazino space to an empty lot in midtown, the role of Pierre was played by Dave Malloy, who also happens to be the bookwriter, composer, and lyricist of the musical.
Josh Groban Received Tony Award Nomination
When the show had a brief run at American Repertory Theater in Cambridge, Massachusetts, the role was taken on by Scott Stangland, but for the Broadway run a glitzier name was needed, and Josh Groban was found. While Groban is a highly sought-after performing artist, who has sold over 35 million albums, he made his Broadway debut with Natasha, Pierre & the Great Comet of 1812.
For his performance, Groban secured a Tony nomination for the award for Best Performance by a Leading Actor in a Musical, although that award ended up going to Ben Platt for Dear Evan Hansen. The award for Best Musical was also given to Dear Evan Hansen, although Natasha, Pierre was thought to be the second most likely candidate to take home the honor. Of the astounding twelve nominations that the show received, it only took home two: those for Best Scenic Design of a Musical for Mimi Lien, and Best Lighting Design of a Musical for Bradley King.
A Coffee Table Book, And Next Up: Okieriete Onaodowan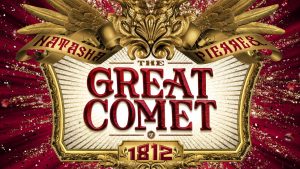 While Josh Groban is moving on to other pursuits, he is not completely leaving behind his time with Natasha, Pierre… Groban has written a coffee table book entitled Stage to Stage: My Journey to Broadway.
In a tweet, he stated that the last few years have been insane, so he made a coffee table book about it, which is full of "great memories." The book will be available for pre-order soon. Meanwhile, this is also not the end for the highly acclaimed Broadway production of Natasha, Pierre & the Great Comet of 1812. Next up in the role of Pierre is Okieriete Onaodowan, who has previously appeared in Hamilton (as Hercules Mulligan and James Madison), as well as in Rocky and Cyrano de Bergerac. Okieriete Onaodowan will begin performances on July 11, 2017, and remain in the role of Pierre until September 4, 2017.
Dave Malloy Steps In As Lead
For one special week however, from July 3rd to 9th, the role of Pierre will be played on Broadway by Dave Malloy, the show's creator who knows the role so well that he can just step in and out to fill in a small gap between other actors' schedules. When Onaodowan departs in early September, another replacement for the character of Pierre will likely be found.
In Groban's final week of performances, the week ending July 2, 2017, Natasha, Pierre… had its best box office week to date, bringing in a weekly gross of $1,409,877, which represents 106.54% of its gross potential. Time will tell whether box office stays in such high demand without Groban in the cast.