John Leguizamo Broadway Show To Be Adapted As Film
The Auto-Biographical One-Man-Show Ghetto Klown, By John Leguizamo, Is Begin Adapted For The Big Screen And Will Be Renamed Fugly!
---
One-Man Show "Ghetto Klown" Will Be Adapted For The Big Screen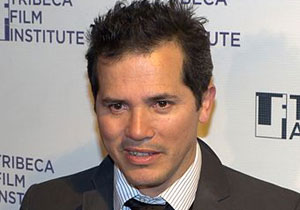 Actor and comedian John Leguizamo's autobiographical one-man show Ghetto Klown (which played on Broadway in 2011) is soon to be adapted for the big screen, though it will be a fictionalized version of Ghetto Klown and will be re-named Fugly!
Currently the movie is expected to open in theaters at the end of this year. Fugly! will star John Leguizamo as a Latino comic named Jesse Sanchez. When he has a near-death experience, Sanchez must revisit the ups and downs of both his personal and professional life.
John Leguizamo's Broadway Screenwriting Debut
Under the direction of Alfredo De Villa, the film will co-star Rosie Perez, Ally Sheedy, Yul Vasquez, Tomas Milian, Radha Mitchell, and Griffin Dunne. "This is my first foray into screenwriting and in trying to up-end a format by making an 'anti-romantic comedy,'" said Leguizamo.
"'Fugly' was a term we used and invented in New York when I was a kid for anything truly abhorrent. It was used on me many a time in my hood. This time I'm appropriating it. This is my revenge through art!"