John Cameron Mitchell Returned After Injury, Next Hedwig Announced
John Cameron Mitchell Sustained A Knee Injury On February 7, 2015. Michael C. Hall, Who Previously Held The Role, Replaced Him For One Week.
---
The Original Hedwig Playing His Creation On Broadway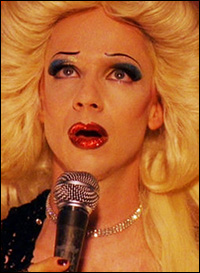 Hedwig and the Angry Inch, created by John Cameron Mitchell, premiered on Broadway on March 29, 2014. The show originally opened Off-Broadway in 1998, starring Mitchell in the title role of the gender-bending East German rock performer.
He also wrote and starred in the 2001 film version. When Hedwig came to Broadway for the first time, however, the producers and Mitchell felt that he was no longer in his prime, and thus the lead role was given to Neil Patrick Harris, who won the Tony Award for Best Actor in a Musical.
John Cameron Mitchell Performs Brilliantly
After Harris departed, the role was played by Andrew Rannells (The Book of Mormon, Girls), followed by Michael C. Hall (Dexter). However, to the delight of diehard Hedwig fans, it was announced that John Cameron Mitchell himself would be stepping in to play the role after all, with his first performance on January 21, 2015.
Originally, he was slated to perform for just six weeks until March 14, 2015, as a trial run to see if he had enough stamina to play the intensive part at this point in his career. Fortunately, he was brilliant as always, and fans flocked to see him, and thus he announced that he would extend his run until April 26, 2015.
Mitchell Sustained Knee Injury, Michael C. Hall Stepped In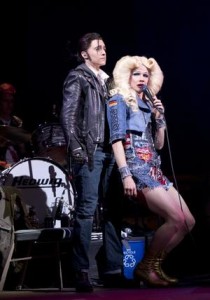 Unfortunately, on February 7, 2015, Mitchell injured his knee during the performance. He continued on until the end of the 7pm show, but the later 10pm show that night was cancelled. At the time, the show's representatives tweeted that he planned to return for the next scheduled performance on the following Tuesday, and that doctors were examining him.
However, they then announced that one week later, Michael C. Hall would return to the role to allow Mitchell time for his injury to heal. From February 17 to 21, therefore, Hall donned the wig once again.
Making The Best Of It
In the week where Mitchell performed with a knee brace, he made the best of the humorous situation. One joke, for instance, was "You're seeing the original cast!" Furthermore, he played on the dominating relationship Hedwig has with his co-star Yitzhak by making her attend to his injury, demanding that she place a crate underneath his propped foot, while he sat on an elevated chair so that he could still be visible while seated.
As planned, after a week of performances by Michael C. Hall, Mitchell returned to the stage on February 24, 2015, and he plans to continue as announced until April 26, 2015.
The Next Hedwig: Darren Criss
Following Mitchell's departure, Darren Criss (Glee) will step into the spotlight on April 29, 2015 for a run of 12 weeks through summer. Criss' huge fanbase was evidenced by his brief turn on Broadway in 2012, when he replaced Daniel Radcliffe in How to Succeed in Business Without Really Trying.
At the time, he significantly boosted ticket sales for the three weeks he played the part. Therefore, this appears to be a good move for the show's producers, who hope to keep it running as long as possible by bringing in a string of stars who appeal to a variety of audience members.
Lena Hall To Step Down
Furthermore, the second and only other main character in the musical, Yitzhak, has been played by Lena Hall since the start of the revival. Hall won the Tony Award for Best Supporting Actress in a Musical, and has been the Yitzhak to all four Hedwigs so far: Harris, Rannells, Hall, and Mitchell.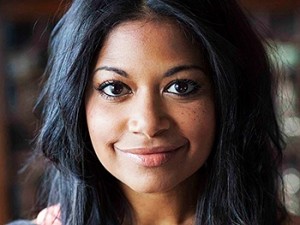 However, she has recently announced that her last performance in the role will be April 4, 2015. The new Yitzhak will be played by Rebecca Naomi Jones (American Idiot, Passing Strange), who will step in on April 14, 2015. In the interim week, the role will be played by understudy Shannon Conley. Therefore, Jones will play opposite John Cameron Mitchell for less than two weeks, before partnering with Darren Criss to continue the tradition of Hedwig on Broadway.