"Jitney" Opens on Broadway to Rave Reviews
Jitney Extravagantly Opened At The Samuel J. Friedman To Rave Reviews From Critics, Marking The Remarkable Broadway Debut Of August Wilson'S Timeless Masterpiece
---
August Wilson's 1979 Play Only Now Making Its Broadway Debut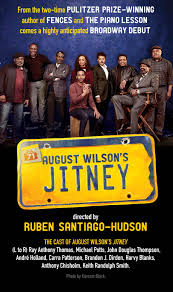 On January 19, 2017, Jitney opened at the Samuel J. Friedman Theatre in a Manhattan Theatre Club production. It had been running in previews since December 28, 2016, and is scheduled to run for a limited engagement until March 12, 2017.
This play was originally written by August Wilson in 1979, and premiered at the Allegheny Repertory Theatre in Pittsburgh, Pennsylvania in 1982. It was then given a more professional level production in 1996 at the Pittsburgh Public Theater, after which 20 productions took place nationwide over the course of four years.
"Jitney" Wins Olivier Award For Best Play
The New York premiere of Jitney took place in 2000 at Second Stage Theatre, directed by Marion McClinton, and then transferred to the Union Square Theatre when another play was coming into Second Stage. In 2001, Jitney played at the National Theatre, Lyttelton, in London, where it won the Olivier Award for Best Play.
It has since been performed in more regional productions including San Francisco, Denver, and Washington, D.C., but until now, Jitney had not been performed on Broadway.
The 8th Play In Wilson's Pittsburgh Cycle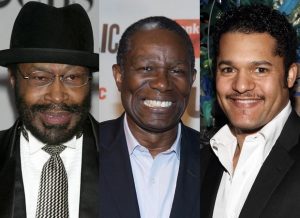 Starting with the production of Ma Rainey's Black Bottom in 1984, August Wilson's "Pittsburgh Cycle" of plays have been celebrated through Broadway productions.
This cycle is a magnificent accomplishment, in which Wilson wrote a series of 10 plays, each taking place in one decade of the twentieth century in Pittsburgh, chronicling the African-American experience at that time.
A Celebrated Masterpiece Finally Hits Broadway
His other plays from the cycle include Fences, Joe Turner's Come and Gone, The Piano Lesson, Two Trains Running, Seven Guitars, King Hedley II, Gem of the Ocean, and Radio Golf. While several of the plays have received revivals, including Fences and Joe Turner's Come and Gone, Jitney had not been performed on Broadway until this production.
Perhaps the reason has to do with timing, as when Jitney was receiving productions around the country, Wilson's most recent Broadway production had failed to recoup its investment. In any case, this play has been celebrated as a masterpiece along with all the others. Taking place in 1977, the play deals with the men hustling to make a living as the drivers of "jitneys," or unlicensed taxi cabs. With multiple storylines intertwined, Jitney drives home the immortal nature of the great works of August Wilson.
A Round of Rave Reviews For "Jitney"
Upon opening, the critical response for Jitney was overwhelmingly positive. Ben Brantley of The New York Times calls this production "glorious" and "vital," complimenting the direction of Ruben Santiago-Hudson and comparing the work to a free-from urban concerto with the improvisatory spirit of jazz. David Cote from Time Out New York was also a big fan of the show, calling it "built to last" and "soul-sustaining," and referring to the cast as a "powerhouse."
Maya Stanton from Entertainment Weekly also loved the show, calling it intelligent and thought-provoking, and expressing her surprise that this masterwork only made its Broadway bow with this production. Matt Windman of AM New York called this production "perfect timing," as it followed the recent release of the critically acclaimed film adaptation of August Wilson's Fences, and referred to Santiago-Hudson's direction as focused and penetrating.
High Hopes That Strong Reviews Will Boost Broadway Buzz
Robert Kahn of NBC New York found the staging to be artful and melodic, welcoming Jitney's long-awaited arrival on Broadway. As for the box office, the preview revenue was nothing to write home about. Over the first three weeks of the run, the show brought in an average of 42.63% of its gross potential.
Still, with an average paid admission of $55.93, the audience has been filled up to an average of 95.30% of its capacity, demonstrating strong interest in the show, as well as the limited price point the demographic for this show is willing or able to pay. Hopefully the strong reviews will welcome enhanced box office performance for show as word of mouth spreads.
Discount Broadway Tickets
---
---