Jesse Tyler Ferguson Stars in "Fully Committed" on Broadway
Fully Committed Began Previews At Broadway's Lyceum Theatre Starring Jesse Tyler Ferguson In A One-Man Show.
---
One-Man Show Dealing With The Hilarity Of The Restaurant World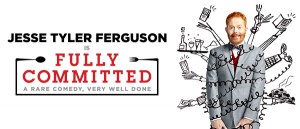 This past week, Fully Committed began previews at the Lyceum Theatre. The play will officially open on April 25, 2016, and is presently scheduled to run until July 24, 2016.
Fully Committed is written by Becky Mode ("Smash," actress in the 1995 film Party Girl), which she co-created with Mark Setlock (Rent), based off their shared experiences working in the restaurant industry The show had its world premiere at the Off-Broadway Vineyard Theatre in fall 1999, starring Mark Setlock as the one actor portraying over 40 characters.
"Fully Committed" Premiered in 1999 And Ran For Almost 700 Performances
That production then transferred to the Cherry Lane Theatre, where it ran for almost 700 performances. The Broadway production stars Jesse Tyler Ferguson, whose Broadway credits include the original Leaf Coneybear in The 25th Annual Putnam County Spelling Bee and Chip in the 1998 production of On the Town.
He is especially well known for his role on the ABC television show Modern Family, for which he has been nominated five times for the Emmy Award for Outstanding Supporting Actor in a Comedy Series for his portrayal of Mitchell Pritchett. His other screen credits include the CBS show The Class from 2006 to 2007 in the role of Richie Velch, as well as films such as Ice Age: Collision Course, 8, Wonderful World, and Untraceable.
Jason Moore Directs Jesse Tyler Ferguson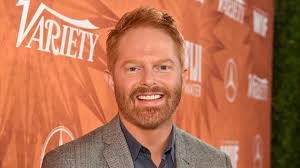 The director of Fully Committed is Jason Moore, who was also the director of Shrek the Musical (2008-2010), Steel Magnolias (2005), and Avenue Q (2003-2009). His comedic muscle will certainly be utilized in this comedic one-man show, wherein Jesse Tyler Ferguson plays over 40 characters.
These include the harried host of a hot New York City restaurant where the reservation phone line will not stop ringing. They also include every single person who calls that line – from name-dropping wannabes, to conniving socialites, to narcissistic bosses, to fickle celebrities, and many more.
Updated To Include Current References
While the play was originally written in the 90s, it has been updated to include references to modern-day foodie culture, which has become even more intense than when the play was first conceived.
The lead producers of Fully Committed are Barbara Whitman and Patrick Catullo, both of whom were also on the producing team of The 25th Annual Putnam County Spelling Bee, starring Jesse Tyler Ferguson. In a statement, Ferguson expressed his excitement to be working with this entire creative team.
Broadway Box Office Off To A Slow Start
One-man shows are often difficult sells at the box office. Unless that one actor is an absolutely red-hot famous movie star, it can often be hard for such small-scale shows to compete with the larger, glitzier fare on offer. In this case, Fully Committed is off to a somewhat slow start. In the first partial week of four preview performances, the show brought in $210,547, which represents 46.60% of its gross potential.
With a top ticket price of $250.00, the average paid admission was $74.95, which represents a fair amount of discounting. Furthermore, the audiences on average were filled up to 76.8% of capacity. Once word of mouth spreads and reviews come out after the opening night on April 25, 2016, the box office may pick up. If the show is nominated for any major Tony Awards, that could also help spur ticket sales.