Jennifer Hudson Receives TONY and EGOT Status For "A Strange Loop"
Jennifer Hudson Receives the Coveted EGOT Status For Her 2022 TONY Award For Her Producer Role in A Strange Loop, but Broadway Fans Question its Legitimacy and Whether it was Entirely Deserved
---
A Strange Loop Wins Big at the TONY's and Jennifer Hudson Gets Her EGOT

When Michael Jackson's Pulitzer Prize winning musical A Strange Loop took home the coveted Tony for Best Musical last month, so did each of its many producers.
While theatre and film audiences may be used to seeing actress and singer Jennifer Hudson in front of the camera, Hudson won an Antoinette Perry statuette for producing the critical darling, cementing her as the 17th person to claim EGOT status.
Hudson joins the exclusive club, which also includes other Broadway luminaries like Marvin Hamlisch, Tim Rice, Alan Menken, Rita Moreno, and Andrew Lloyd Webber.
The acronym EGOT— the Grand Slam of accolades— stands for Emmy, Grammy, Oscar and Tony, representing the four major quadrants of the entertainment industry: television, music, film and Broadway theatre. In order to earn the iconic EGOT status, an individual artist must win all four awards at any point in their career.
With All Due Respect to Jennifer Hudson
Broadway fans have certainly seen Hudson prove her artistic worth on stage (The Color Purple) and screen (Respect), but in a time when some Broadway producing amounts to nothing more than writing a big check or raising money, does a glorified investor truly deserve the ultimate in Broadway honors?
Hudson is certainly not the only EGOT to slip through the proverbial cracks. John Legend also earned his Tony as a producer, for the 2017 revival of August Wilson's play Jitney and he really didn't do much beyond making a financial contribution to deserve it.
Is the EGOT accomplishment less impressive when comprising a producing credit? Is Hudson's win drawing more notoriety than Legend's because she's a woman?
Hudson's victory brings up another related Tony discrepancy: the Best Musical award goes to producers and not to the writer. That is clearly an aberration that the American Theatre Wing refuses to correct. The Best Play award goes to both author and producers. Obviously, there are systemic inconsistencies beyond Hudson's EGOT controversy.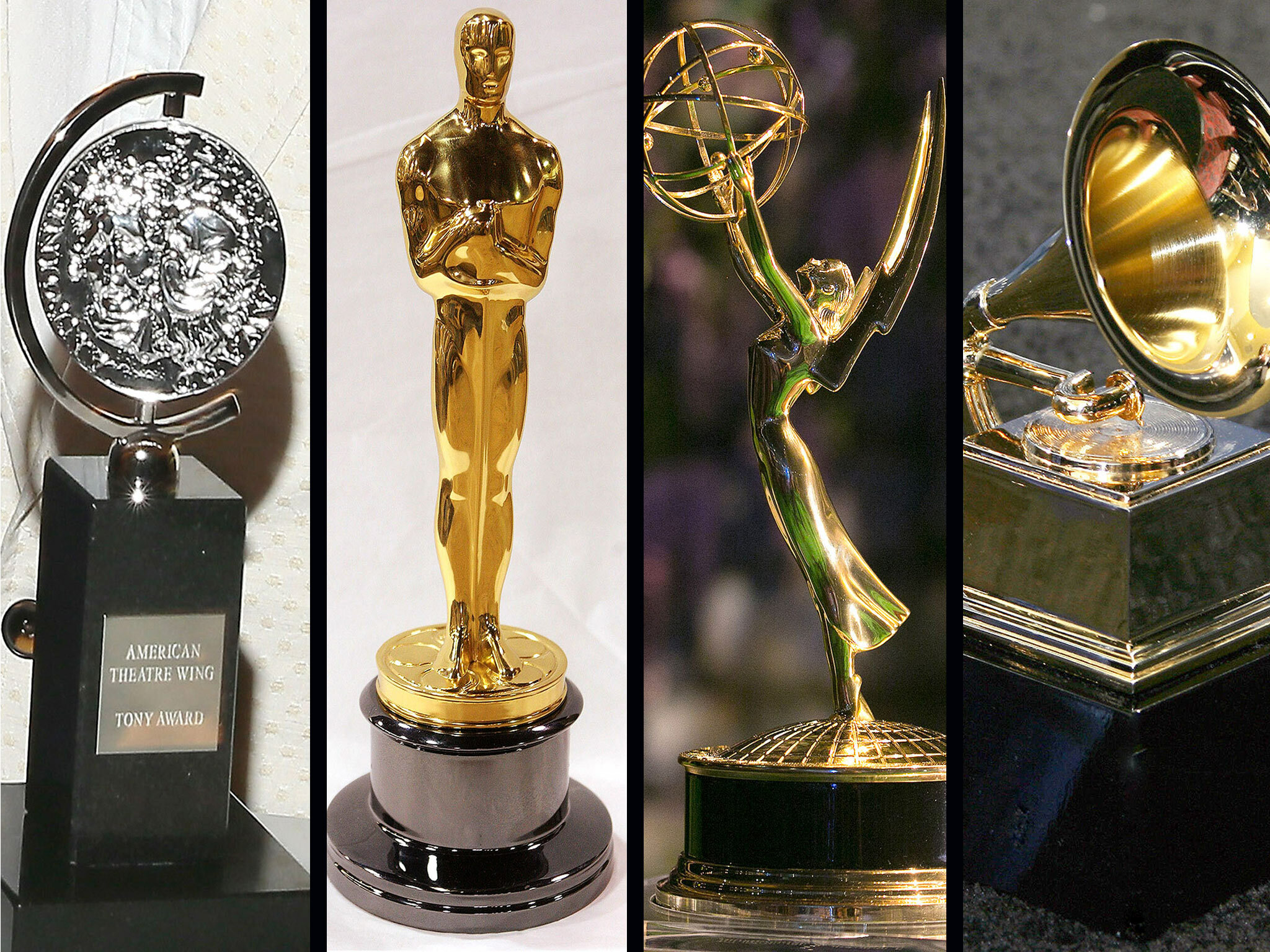 Mass Production of a Broadway Show
A Strange Loop lists almost 50 producers (individuals and organizations), a whopping number for any Broadway show!
With so many stakeholders on board, several of whom are brand new to Broadway, chances are that their contributions are mostly, if not solely monetary. And given the sheer number of high profile successful celebrities making hand-over-fist in their film and TV careers— Don Cheadle, Mindy Kaling, RuPaul— the risk for them is extremely low.
Does writing a check warrant any award, let alone a Tony?
Breaking Down Hudson's EGOT
In 2020, Hudson noted that she got a dog, named it Oscar and then won an Oscar (2006's Best Supporting Actress for Dreamgirls), then she got another dog, named it Grammy and subsequently won a Grammy (2009's Best R & B album Jennifer Hudson, 2017's cast recording of The Color Purple).
She joked that she should get two more dogs, and name them Emmy and Tony. Turns out that the additional pups weren't necessary as Hudson nabbed a Daytime Emmy not long after (2021's Outstanding Interactive Media for Baba Yaga), followed by the 2022 producing Tony for A Strange Loop.
With Hudson only the 5th female and 3rd Black winner of the EGOT, her achievement is indeed historic, and that should be widely recognized and celebrated. But it also sets a precedent of potentially buying an award, which may lessen the EGOT's seemingly rarefied value.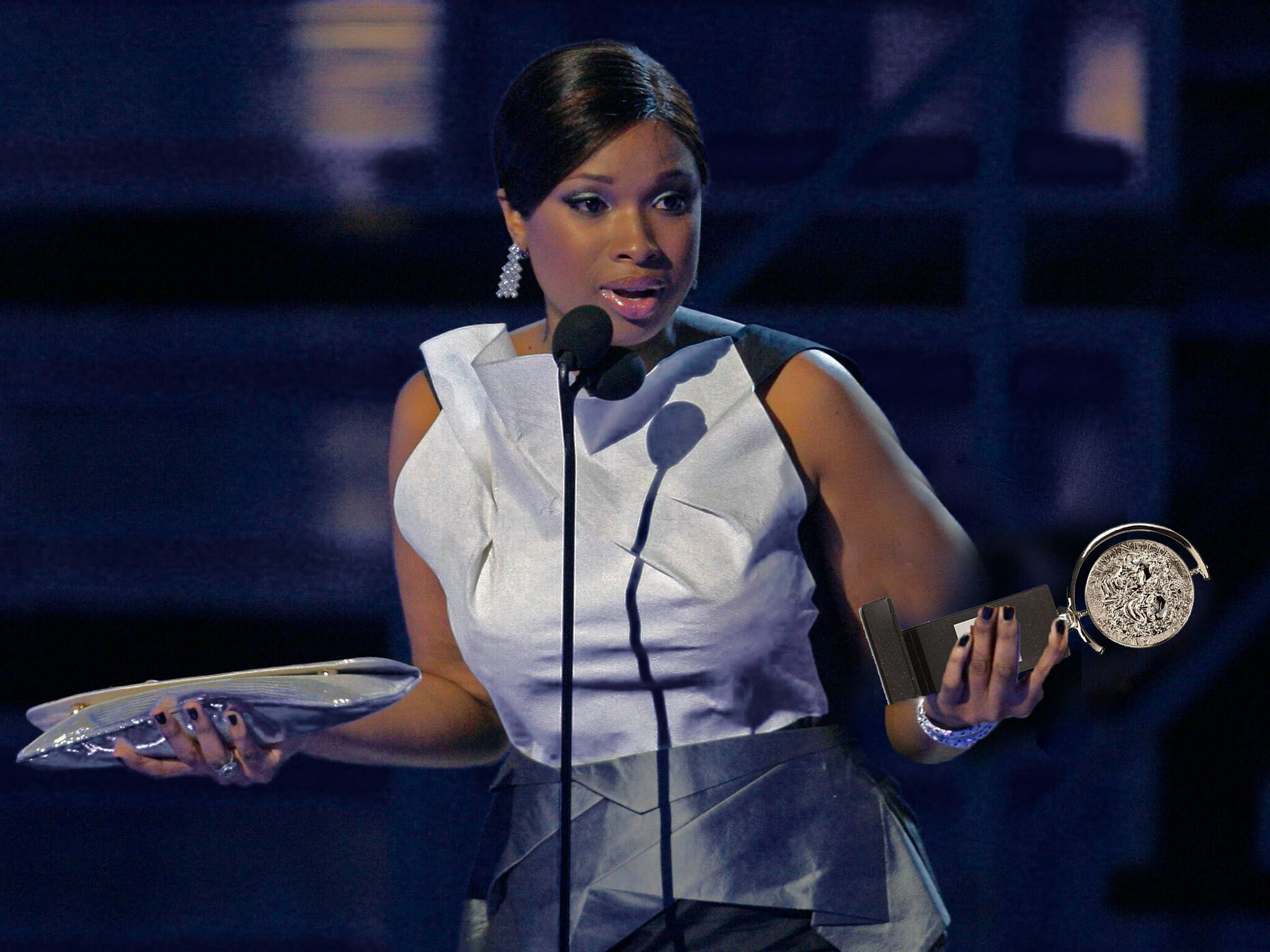 A Real EGOT. But Is it a TEGOT or a SEGOT?
Some fans have started to distinguish EGOT's into two different types. The two classifications are now TEGOT (a true EGOT) status and SEGOT (a synthetic EGOT) status.
The TEGOT recognizes that there may never be a clear consensus in determining a true artistic contribution, but the "true" version needs to show something of an artistic input on each component of the EGOT. The SEGOT is for when members buy their way in or get a credit for little to no work for one or more of the awards..
Other fans have noted that the word EGO also appears at the start of the moniker, which may often better describe the award.
Add to that the idea that a Daytime Emmy isn't valid, or that winners of different awards for the same project shouldn't qualify— where do the objections end?
Regardless of the naysayers, Jennifer Hudson's name has been added to the illustrious list of EGOT winners, however she may have a SEGOT on her hands, through no fault of her own.
Or is it a REGOT?
But the acronyms don't end there. The infamous REGOT status refers to an EGOT winner who has also earned a Golden Raspberry Award. The Razzies, hence the R, playfully honor the worst in movies. "Winners" generally accept the award in good fun.
Famed Broadway and Disney composer Alan Menken received his Razzie for High Times, Hard Times, a song from cult favorite movie musical Newsies in 1993. Shockingly, it was the very same year he won an Oscar for Aladdin's A Whole New World (Best Original Song).
Talk about your mixed messages! Menken stands alone as the only person to date to claim a Razzie and an Oscar during the same season. Liza Minelli also has bragging REGOT rights, winning her double-whammy Razzie in 1988 for Arthur 2: On the Rocks and Rent-a-Cop.

Discount Broadway Tickets
---
---