January Cold Continues to Chill Broadway Box Office
This Past Week Was A Slow One On Broadway, With The Exception Of Waitress Which Saw A Boost Due To The Return Of Sara Bareilles As Jenna, Playing Alongside Jason Mraz.
---
Box Office Dips By Over 2 Million Dollars
In the week ending January 21, 2018, Broadway continued to show signs of lessening demand, and the winter continues on with several months before the spring. Over the 27 shows currently running, the collective box office gross was $27,684,234, which is a decrease of $2,885,884 from the week before among those shows.
With an average top ticket price of $307.24, the average paid admission of all shows was $127.57, and the audience was filled up to an average capacity across the board of 91.44%. On average, the shows brought in 81.37% of its gross potential. One of the reasons for this decrease was that several cast changes left Broadway without some of the star power driving the healthy box office that continued into the new year.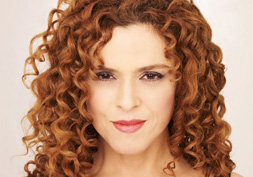 Bette Midler Departs "Hello, Dolly"
Specifically, Bette Midler departed Hello, Dolly!, going out with a bang in her final week, bringing in a weekly gross in the week before last of $2,436,208. While the star who replaced her, Bernadette Peters, is still an exciting performer that will surely bring in ticketbuyers for at least the short term, there was a brief hiatus during the bulk of this past week, and Peters only came in for two performances.
Over the course of these two performances, the Peters-led Hello, Dolly! brought in $372,200, which represents 100.8% of gross potential. So while the fate of Hello, Dolly! is still hopeful, this past week did not include enough performances to make a significant impact on the overall box office gross for the week.
Muñoz Leaves "Hamilton," Bareilles is Back in "Waitress"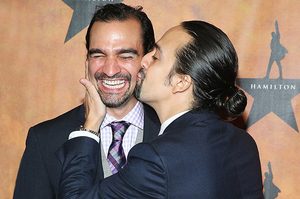 In addition, Javier Muñoz had his final week in the lead role of Hamilton this past week, but the show actually brought in $9,092 less than it did the week before. This demonstrates that Muñoz's final week was not an attraction for a significant number of super-fans to drive up grosses.
Starting this upcoming week, Michael Luwoye will take the stage as Hamilton, and next week's numbers will tell whether this cast change will have a negative lasting impact or not. Chances are that Luwoye and Muñoz will bring in equal weight on average, as after all, neither are Lin-Manuel Miranda.
Final Week for "Meteor Shower"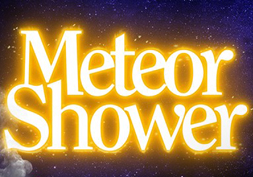 This past week also marked the final week for Steve Martin's play Meteor Shower, which starred Amy Schumer, Keegan-Michael Key, Laura Benanti, and Jeremy Shamos.
While that show experienced some hiccups throughout the run, including less than stellar reviews, and a brief illness on the part of the two actresses that caused a cancelled performance, the overall box office was quite strong throughout the run.
Nevertheless, the final week did not see the box office boost that is customary; rather, this past week saw a decrease of $24,063 for Meteor Shower, bringing the final weekly gross to $911,462, or 94.8% of gross potential.
"Waitress" Sees Big Increases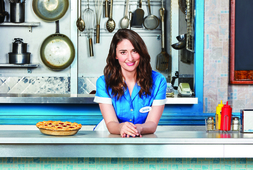 On the flipside, this past week saw at least one change for the positive. Sara Bareilles, who wrote the music for the successful musical Waitress, has proven before that when she steps into the lead role, the box office spikes.
This past week, she entered the part of Jenna for the second time, playing alongside fellow pop star Jason Mraz, who had already been playing the role of Dr. Pomatter. This past week, Waitress saw the biggest increase of any show, going up by $544,548 to reach a weekly gross of $1,608,292, or 157.8% of its gross potential.
Bareilles Continues Through March
That was by far the biggest percentage reached of gross potential of any show on Broadway this past week, ahead of the runner-up Dear Evan Hansen at 119.8% of its gross potential, and Hamilton at 106.9% of its gross potential. Bareilles continues in the part only until March 11, 2018, carrying the box office in a normally difficult winter season.