Jake Gyllenhaal to Star in "Burn This" at Broadway's Newest Theatre
Burn This Will Be The First Show In The Newly Restored Hudson Theatre Directed By Michael Mayer, And Starring Jake Gyllenhaal.
---
Lanford Wilson Play To Be Revived At The Hudson Theatre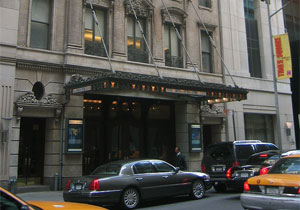 In February 2017, Burn This will begin previews at the Hudson Theatre, ahead of an opening night scheduled for March 6, 2017. This is a landmark occasion for several reasons, only one of which is Jake Gyllenhaal's return to Broadway following his debut last winter in the Manhattan Theatre Club production of Constellations.
Another reason this production is a historic event is the venue itself: the Hudson Theatre. First built in 1903, this beautiful theatre is located on West 44th Street between 6th and 7th Avenues, in the heart of the Broadway district.
The Dynamic History Of The Hudson Theatre
However, despite its opportune locale, appropriate size for Broadway shows, and antique art deco architecture, the venue ceased being a place for theatrical productions in 1968. It was built in 1908 by producer Henry B. Harris, who died on the Titanic in 1912, after which it was managed by his wife, Rene. During the 1930s through 1950s, it was also often used as a television studio, and following its final Broadway show in 1968, it became a blue movie theatre.
In 1980, it became a rock club called the Savoy. In 1987, it was incorporated into the adjacent Millennium Hotel, and it was mainly used for events associated with the hotel until 2015, when it was purchased by the London-based theatre company Ambassador Theatre Group. This makes the Hudson Theatre the 41st functioning Broadway theatre. The upcoming revival of Lanford Wilson's Burn This will be the first play in the venue in its newly reinstated purpose.
Jake Gyllenhaal Continues His Streak Of Stage Success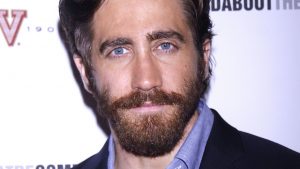 While Jake Gyllenhaal is best known for his screen performances, he has also been steadily building his stage career. On the screen, he is well known for such roles as the title role in Donnie Darko (2001), the protagonist Louis Bloom in Nightcrawler (2014), the character Robert Graysmith in Zodiac (2007), and as Colter Stevens in Source Code (2011).
He made his Broadway debut this past winter 2015 in Constellations, starring opposite Ruth Wilson in this play by Nick Payne, directed by Michael Longhurst. However, this was not his only stage performance by a longshot.
"Burn This" Crucial Marker For Gyllenhaal
He made his American stage debut in another play by British playwright Nick Payne, also directed by Michael Longhurst, called If There Is I Haven't Found It Yet, in an Off-Broadway production by the Roundabout Theatre Company in fall 2012. Prior to that, he appeared onstage in London, in the 2002 production of Kenneth Lonergan's play This Is Our Youth in the West End.
He is also set to appear onstage in the Encores! production of Stephen Sondheim's Sunday in the Park with George at the New York City Center this upcoming October. Therefore, this production of Burn This will be another crucial marker in Gyllenhaal's escalating theatre career.
Michael Mayer Directs; Rest Of Cast To Be Announced
Burn This will be directed by Michael Mayer, whose previous Broadway credits include Hedwig and the Angry Inch, On a Clear Day You Can See Forever, Everyday Rapture, American Idiot, and Spring Awakening. With the pedigree of the director and lead actor alone, Burn This is sure to be an unmissable production.
Still, the rest of the cast is yet to be announced, including who the actress will be to play Anna, the love interest role opposite Pale, the character played by Jake Gyllenhaal. In the original Broadway production in 1987, these two lead roles were played by Joan Allen as Anna, and John Malkovich as Pale.