Ivo Van Hove's "The Crucible" Is Beloved by Broadway Critics
The Crucible Opened At The Walter Kerr Theatre To Rave Reviews In A Production Directed By Ivo Van Hove And Starring Saoirse Ronan.
---
Arthur Miller Classic Reimagined By Avant Garde Belgian Director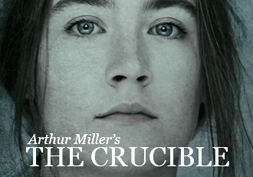 Ivo van Hove is back at it again. Just this past fall, he bewitched critics and audiences alike with his wildly reconceived production of Arthur Miller's play A View from the Bridge, starring Mark Strong and Nicola Walker, in a transfer from the Young Vic in London.
Apparently the producer of that production, Scott Rudin, was delighted with the Ivo van Hove's work, because he immediately set in motion another revival of an Arthur Miller classic, also directed by van Hove, to debut just one month after the closing of A View from the Bridge.
"The Crucible" Stars Several Oscar Nominees
The Crucible, which is Arthur Miller's play dealing with the Salem Witch Trials in Massachusetts in the 17th century, began previews on March 1, 2016, and opened on March 31, 2016.
The production stars Oscar nominee Saoirse Ronan as Abigail Williams, along with an exciting cast including Ciarán Hinds (Cat on a Hot Tin Roof) as Deputy-Governor Danforth, Sophie Okonedo (A Raisin in the Sun) as Elizabeth Proctor, Ben Whishaw (Hamlet at the Old Vic) as John Proctor, Bill Camp (Death of a Salesman) as Reverand John Hale, Tavi Gevinson (This Is Our Youth) as Mary Warren, Jason Butler Harner (The Coast of Utopia) as Reverend Samuel Parris, Jim Norton (Of Mice and Men) as Giles Corey, Tina Benko (Irena's Vow) as Ann Putnam, Teagle F. Bougere (A Raisin in the Sun) as Judge Hawthorne, and Jenny Jules as Tituba.
Generally Rave Reviews For This Radical Reimagining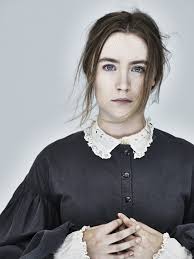 Upon the show's opening, Ben Brantley from The New York Times called it the "freshest, scariest play in town," remarking that a play that might have seemed merely worthy when it was read in English class here takes on a vivid terror due to van Hove's characteristic removal of all period associations from the work, allowing it to reverberate transparently as a timeless portrayal of mass fear and conspiracy.
Jesse Green from Vulture was equally moved by the production, calling it a brilliant demonstration of hysteria, and again remarking that it was the opposite of the cod liver oil it must have seemed in English class.
Unconventional Revival Of A Mesmerizing Tragedy
David Rooney from The Hollywood Reporter loved this work, which he called a companion piece tragedy to van Hove's earliest production of A View from the Bridge, praising the mesmerizing acting and the pared down, indeterminate sets. Chris Jones from the Chicago Tribune called the revival eye-popping and wholly unconventional, lauding the production of this great dramatic cautionary tale about theocracy fueled by ignorance.
Only Joe Dziemianowicz from the New York Daily News was less enthused, remarking that the production takes a long while to cast its spell, but ultimately deeming it a very powerful production.
Moderate Box Office Despite Stars And Great Reviews
In the last reported week of box office figures, the week ending April 10, 2016, The Crucible brought in $688,299, which represents 70.13% of its gross potential. This is the highest weekly gross the show has brought in to date. The average paid admission did take a jump this past week, coming in at $101.82 as opposed to $81.79 the week before.
That lower number may also be partly due to the complimentary tickets offered during press preview performances. Nevertheless, the show has not yet brought in over 72.31% of its gross potential in any given week, despite stars such as Saoirse Ronan, Tavi Gevinson, and Sophie Okonedo, and despite the excellent reviews the show received last week.
Avant Garde Production
Perhaps the memory of swallowing the cod liver oil that this play may have seemed to be on the page in English class has had lingering effects on audience members' incentive to purchase top dollar tickets, even in such a radical and avant garde production as Ivo van Hove's.