"Indecent" Manages To Stay Open on Broadway
Indecent, The New Play By Pulitzer Prize Winner Paula Vogel, Will Stay Open After All, Even Though A Closing Notice Was Already Posted For This Month.
---
Paula Vogel Play Becomes Turnaround Of The Season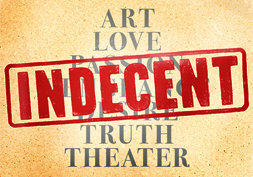 The playwright Paula Vogel awaited her Broadway debut for a long time. A celebrated writer and professor of playwriting at top universities, Vogel had her work performed everywhere but Broadway, until finally, her play Indecent began previews on April 4, 2017, ahead of an opening night on April 18, 2017.
The Tony committee recognized the excellence of this work with three nominations: those for Best Play, Best Director for Rebecca Taichman, and Best Lighting Design; the production won the latter two.
Strong Recognition Doesn't Translate To Box Office Success
Despite this recognition, the show continued to flail at the box office, hovering between 20% and 30% of its gross potential each week. When the show failed to win the most prestigious award for Best Play, the producer Daryl Roth announced that it would close on June 25, 2017. However, the show remains open.
In an almost unheard of move, the closing notice was revoked, and the new closing date was announced of August 6, 2017; this is the latest the show can run until. With a cast of no stars, including Katrina Lenk, Mimi Lieber, Max Gordon Moore, Tom Nellis, Steven Rattazzi, Richard Topol, and Adina Verson, the show was a tough sell at the box office. However, since the closing was announced, an outpouring of support led to significantly higher grosses.
Box Offices Rises Exponentially Following Closing Notice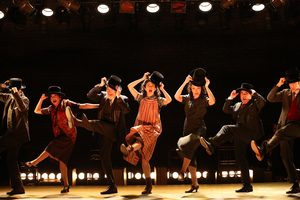 On June 14, 2017, it was announced that Indecent would close later that month. By the end of that week, the wraps showed that the week performed $100,394 better than the week before, bringing the week ending June 18, 2017 to a weekly gross of $377,789, or 40.92% of gross potential.
The following week, the week ending June 25, 2017, the weekly gross rose by $228,348, bringing it to a weekly gross of $606,137, or 65.66% of gross potential. While the average paid admission across the run is $52.57, the last reported week of box office figures has an increased average ticket price of $74.31.
P.R. Buzz Finally Translates To Ticket Sales
While the average audience capacity throughout the run is currently 61.07%, the week ending June 25, 2017 had an average audience capacity of 95.0% This is a 25.0% increase from the week before. Given the new closing date, the show is just over halfway through its engagement, so it still has many more weeks in which to continue bringing in more and more box office each week.
While it is still unlikely that the play will become profitable, this excellence boost of P.R. has led to buzz that finally translated into ticket sales. When positive reviews, Tony recognition, and diehard fans could not give the show legs, the shock of the announcement that it would soon end jolted the Broadway marketplace into awareness that they did not want to miss this show.
Pulitzer Prize Winner Paula Vogel Shows Quality Can Shine Through
In the ever challenging marketplace of Broadway, it is incredibly tricky for a show, especially a straight play, to enter the field without a safety net, usually a household name in the cast, brand name recognition such as a film adapation, or a revival of a well-known show. Until recently, Indecent appeared to be an argument for this risk aversion.
However, the social media accelerated pace of buzz led Indecent to be an exception to the rule, as audiences are flocking to a show that should not have survived based on formulaic projections. In this case, the stars aligned, and the fascinating tale, which is based on true events of a shunned early 20th century play called God of Vengeance, will be told for more ears to hear.
Discount Broadway Tickets
---
---