How To Sell Your Broadway Tickets When You Cannot Make The Show
Options For Selling Your Broadway Tickets In Case Of Emergency, Include Craigslist, StubHub, TicketsNow, And Broadway Ticket Brokers.
---
Strict Broadway-Wide Policies Disallow Refunds And Exchanges
The purchase of Broadway tickets is no small thing. Not only due to the high price of the tickets, but also because of the strict Broadway-wide policy of disallowing refunds or exchanges, attending a Broadway show is an event that you would never want to miss.
In fact, this contributes to the exciting feeling of the event of attending a show, as opposed to lower priced entertainment options, or those with more flexible return policies. However, if the scenario were to arise in which you just could not make a show, there are options of ways to re-sell those tickets.
Craigslist Is A Fee-Free Platform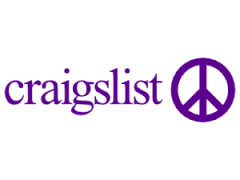 Perhaps the easiest way is Craigslist. The benefit of this service is that it does not take a fee from either party, it is extremely simple to post and reply to posts, and its informal nature makes it appealing. However, there is always the possibility of scam tickets to be sold on this site, as it does not offer the protection of other sites with greater infrastructure.
However, these sites often take a fee. In this way, Craigslist can allow you to earn back the entire sale price that is printed on the tickets, without incurring a loss. Furthermore, Craigslist buyers can often be uncommunicative or the drop the ball in the middle of an interaction, which can be time-wasting and frustrating.
StubHub Is The Largest Ticketing Marketplace Worldwide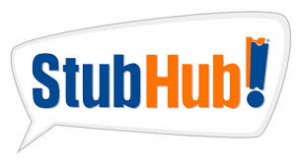 A more formal site set up for the purpose of secondary ticket sales is StubHub, which has grown to be the largest ticketing marketplace worldwide, and is now owned by eBay. On this site, you could even sell for higher than the amount on the ticket, especially for particularly in-demand shows. eBay itself is also a great site for re-selling tickets.
In the Auction or Buy-It-Now formats, the fees taken by eBay correspond to the final selling price. On average, this is around 9%. On the other hand, StubHub takes a 15% fee on all transactions.
TicketsNow Is A Subsidiary Of Ticketmaster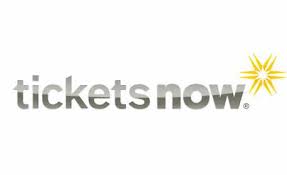 A similar site is TicketsNow, which is an acquired subsidiary of Ticketmaster. Though Ticketmaster is a primary ticketing site for many events, it often redirects its customers to TicketsNow when tickets are not available through their primary site. For TicketsNow, you are required to have your tickets in hand prior to listing them for sale.
Though these sites can be used by individuals just looking to re-sell their purchases, there is a lot of competition with Broadway ticket brokers, and therefore your price must sometimes be lowered in order to be attractive for ticket-buyers. Furthermore, like StubHub, TicketsNow takes a 15% fee on transactions. On the other hand, these are highly trafficked sites that will receive more viewings.
Broadway Ticket Brokers
Finally, you could always go to Broadway ticket brokers. They would generally only buy it from you if it is a sell-out show, or if you are willing to sell it at a very low price. In general, you will need to adjust your re-sale price to be in line with supply and demand. If you happen to have purchased a full-price ticket of a show that is not doing very well at the box office, then you are most likely out of luck.
But, if you planned way in advance and managed to score a ticket to a major box office hit, then you might be able to make a little money on top of the original purchase price. Of course, doing this intentionally is considered illegal, and this is where the legal and moral grey area comes into play. However, ticket re-selling is commonly done, and there are many different outlets in which to give it a try. So don't fret if you really can't make the show – there may still be hope!