How To Avoid Additional Ticketmaster Ticket Fees at the 2013 Radio City Christmas Show
Save Money On Radio City Christmas Spectacular Tickets By Purchasing Them In Person At Three Convenient Locations In New York City, And Avoid Additional Service Fees From Ticketmaster
---
Save Money on Christmas Show Tickets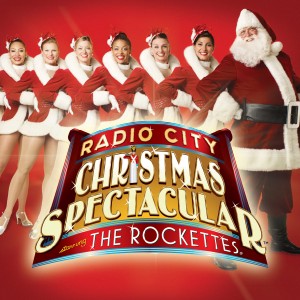 The Radio City Christmas Spectacular, featuring the Rockettes, is a holiday favorite that is particularly popular with families. While nearby Broadway is often prohibitively expensive for large groups, Radio City frequently offers discount codes, promotions, and cheaper mezzanine seating that makes it possible to get tickets for as low as the $30-$50 range. The catch is that the Ticketmaster fees associated with these tickets keep getting higher and higher. Even if you get, for instance, a $39 base price ticket for the Radio City show, you will still be stuck paying an additional Ticketmaster "service fee" of $14-$18 per ticket if you order your tickets by phone or online.
There is a way to avoid these hefty Ticketmaster fees, and that is to buy your Radio City Christmas show tickets in person at the ticket box office. Buying tickets in person can be an inconvenience for some and an impossibility for many others who live outside of New York City -- which is precisely what Ticketmaster is counting on. However, if you are in the New York area, there are three different locations where you can purchase Radio City Christmas Show tickets in person, so you can choose the location that is most convenient for you.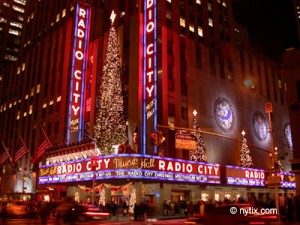 Ticket Location 1 - The Radio City Music Hall Box Office
The first location is, of course, is the Radio City Music Hall box office, located at 1260 6th Avenue (between 50th and 51st streets). Enter at the corner of 6th Ave and 50th Street to get to the box office in the main lobby. This is a good location to try if you work in midtown Manhattan, or happen to be dropping by the midtown area for something else (such as seeing a Broadway show).
Ticket Location 2 - MSG Madison Square Garden Box Office
The second location where you can buy Radio City tickets is Madison Square Garden's box office. MSG is located on 7th Avenue, between 31st and 33rd streets. This is the best option for anyone who commutes into the city via Penn Station.
Ticket Location 3 - Beacon Theatre Box Office
The third location is further uptown at the Beacon Theatre, which is at 2124 Broadway, situated between 74th and 75th Streets. People living on the Upper West Side will appreciate this location, and even those who live in Upper Manhattan or the Bronx might find it is fairly easy to stop off at the Beacon on the way home. Despite the temptation to go the easy route and buy through Ticketmaster, if you are buying multiple tickets to the Radio City Christmas Spectacular, you will find that purchasing at one of these three box offices can save you a great deal of money in fees.