"Hedwig and the Angry Inch" Plays Final Performance
Hedwig Played Its Final Performance, Breaking The Record For The Longest Running Show At The Belasco Theatre On Broadway And Won The 2014 Tony Award for Best Revival of a Musical
---
Year and a Half Broadway Run Goes Out With a Bang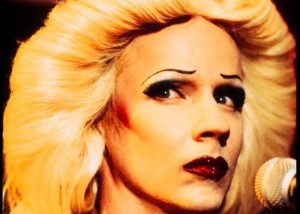 On September 13, 2015, Hedwig and the Angry Inch played its final performance at the Belasco Theatre. The show had been running on Broadway since it began previews on March 29, 2014, followed by its official opening night on April 22, 2014. With a book by John Cameron Mitchell, and music and lyrics by Stephen Trask, the show first premiered Off-Broadway in 1998, starring John Cameron Mitchell in the title role. At that time, the show won an Obie Award and Outer Critics Circle Award and ran for two years, followed by a run in London's West End. However, it wasn't until 2014 that Broadway was brave enough to take on this risqué, small-scale musical about an androgynous rock musician who was raised in East Berlin.
It was well worth the wait, as the show took home the 2014 Tony Award for Best Revival of a Musical. Furthermore, the show broke the record for the longest running production at the Belasco Theatre. The character of Hedwig is a German young man who becomes a woman in order to marry a U.S. soldier and escape life in East Berlin; however, once he arrives in America he is abandoned and forced to make his life as a single, transsexual with a botched sex change operation. In addition to taking place at this fascinating time in history, the style of the musical is steeped in the gorgeous and colorful aesthetic of 1970s glam rock, inspired by the likes of David Bowie, Lou Reed, Iggy Pop, and John Lennon.
Excellent Box Office with Opening Cast, Success Throughout the Broadway Run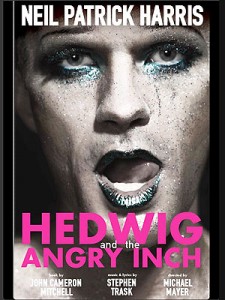 When the show began its run, the lead actor was played by Neil Patrick Harris, a big box office favorite who managed to sell out with grosses over 100% of gross potential and weekly box office over one million dollars for multiple weeks. In Harris' final week of performances, the show reached its record high of a weekly box office gross of $1,139,903, reaching an astounding 136.61% of its gross potential. The top ticket price has remained $248.00 throughout the run, but that week it reached a peak average paid admission of $158.83.
In the show's final week of performances, it brought in less than it had been bringing in at the beginning of the run, but still a significant increase from the lower grosses that the later performances had been seeing. In the week ending September 13, 2015, the show brought in $625,159, which represents 88.12% of its gross potential, with an average paid admission of $88.57. This is up by $178,208 from the week before, the penultimate week.
A String of Fantastic Hedwigs: Harris, Rannells, Hall, Mitchell, Criss, Diggs
The other actors who played Hedwig did not perform as well at the box office; however they were all very exciting performers who brought originality and pizzazz to the role. The next man to take on this challenging role was Andrew Rannells, who rose to fame after playing the opening cast lead role of Elder Cunningham in The Book of Mormon. The next Hedwig was played by Michael C. Hall, well known for his role on Dexter amongst other shows. As the fourth Hedwig, a landmark occasion took place as John Cameron Mitchell returned to Broadway to play the role he created, but this time at age 50.
Though he was indeed magnificent, the role did at one time prove a bit strenuous, as Mitchell injured his knee and had to take a few performances off, returning with his leg in a cast. With utter grace and charm, he continued to play the role of Hedwig marvelously despite his injured state. Following Mitchell, Darren Criss from Glee took over the role. Finally, for the closing weeks, Hedwig was played by Taye Diggs, well known from the original cast of Rent among other productions. The show will continue on the road, with a national tour commencing in San Francisco on October 4, 2016, as well as international performances in London and Australia.
Discount Broadway Tickets
---
---