Harvey Weinstein's "Finding Neverland" Begins Previews on Broadway
Finding Neverland Began Previews On March 15, 2015. Produced By Harvey Weinstein And Directed By Diane Paulus, Starring Kelsey Grammer And Matthew Morrison.
---
Inspired By The 2004 Film Of The Same Name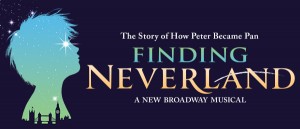 On March 15, 2015, Finding Neverland began previews at the Lunt-Fontanne Theatre. The musical is the first venture for Weinstein Live Entertainment, which is the stage producing entity of Harvey Weinstein, the film producing powerhouse whose many credits include Shakespeare in Love, August: Osage County, The Artist, Inglourious Basterds, and The King's Speech.
Whereas Weinstein has served as a limited partner in assisting the production of stage plays in the past, such as The Producers, Billy Elliot the Musical, and August: Osage County, this is the first his company has developed a show from scratch and served as lead producer.
"Finding Neverland" Producing Debut For Weinstein
Always taking precautions for perfection, Weinstein hired a seasoned executive producer to make sure the show was running smoothly: Barry and Fran Weissler, whose many credits include Chicago, Pippin, La Cage aux Folles, and The Scottsboro Boys. The musical Finding Neverland is based on the 2004 film, which starred Johnny Depp as J.M. Barrie, the writer of Peter Pan; the film also won the 2004 Academy Award for Best Musical Score.
That film was also a major commercial hit, bringing in over $118 million at the box office, with a budget of $25 million. The film was distributed by Miramax, a Weinstein Company, which evolved into Weinstein's interest in the stage adaptation.
A Superb Creative Team
The show is directed by Diane Paulus, who is renowned for her original interpretation of musicals including Hair, Pippin, and The Gershwins' Porgy & Bess. She is also the artistic director of American Repertory Theatre in Boston. Finding Neverland is choreographed by Mia Michaels who is best known for being a judge and choreographer on the TV Show So You Think You Can Dance; this is her first venture into Broadway choreography.
Weinstein, ever the perfectionist, did not find this creative team on his first attempt. Finding Neverland premiered in Leicester, England in an out-of-the-way run to work out its kinks. Whereas it is not unusual for producers to try their shows out of town before bringing them to Broadway, they usually don't go as far as rural England, and furthermore they usually stick with their team in working on the issues.
Started From Scratch
However, in this case, Weinstein got such mixed feedback from the Leicester run that he decided to scrap his creative team and start from the beginning, and this is when he brought in Diane Paulus, and decided to have a pre-Broadway run in Cambridge at American Repertory Theatre. In this revised version, the book is by James Graham, and the music and lyrics are by Gary Barlow and Eliot Kennedy.
Original Broadway Cast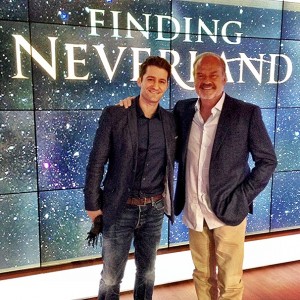 For the Broadway production, many new cast members were brought in from previous incarnations. At the Lunt-Fontanne, the role of J. M. Barrie is played by Matthew Morrison (Hairspray, The Light in the Piazza, "Glee").
The role of Sylvia Llewelyn Davies remains the same as from ART; she is played by Laura Michelle Kelly (Mary Poppins). The part of Charles Frohman and Captain Hook is played by Kelsey Grammer ("Frasier", "Cheers", La Cage aux Folles), and Mary Barrie is played by Teal Wicks (Wicked, Jekyll & Hyde: The Musical).
Additional Cast
Additional roles are played by Carolee Carmello, Courtney Balan, Dana Costello, Melanie Moore, and Rory Donovan.
This is in addition to the roles played by children, which have rotating casts. The show will have its official opening on April 15, 2015, and it presently scheduled for an open-ended run.