Hamilton Tickets Update: Tickets Going On Sale in London and Chicago
Hamilton Tickets Now Go On Sale For The London And Chicago Shows. These Are Both Permanent Hamilton Shows With Open Runs.
---
Hamilton Opens Up Shows In Chicago And London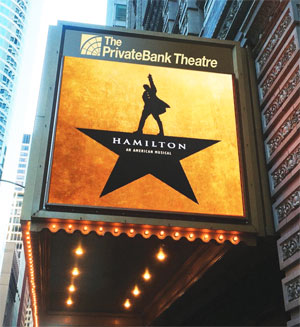 As part of its planned takeover of the world, the permanent (sit-down) version of Hamilton in Chicago starts selling tickets on Ticketmaster on June 21, 2016 at 10AM (11AM EST). The Hamilton In Chicago show is scheduled to open on September 27, 2016 and will perform between 8 and 9 shows weekly. This show is currently selling as far as 199 shows in advance; in comparison, the Hamilton in New York show is currently selling as far as 370 shows in advance.

The Chicago Hamilton will be unseating The Book Of Mormon out of the PrivateBank Theatre at 18 West Monroe, Chicago, IL. It is unclear if Lin-Manuel Miranda will be involved with the Chicago show in any way, but #HAMILFANS will be sure to buy tickets anyway.
Chicago Theatre Significantly Larger Than New York Brethren
The theatre is considerably larger at 1800 seats, compared to its New York brethren at just 1400 seats. The PrivateBank Theatre in Chicago is comparable to the Lyric Theatre in NYC, with many more seats available, but this also comes with some poor sight lines and increased nosebleed sections.
Ticket brokers are expected to be less interested in manipulating this out-of-town market, and although the face-value tickets are expected to be the same price as they are in New York, demand will not be as insane, allowing fans to actually get to see the show without having to pay thousands of dollars for tickets. A ticket-buying feeding frenzy is anticipated on Tuesday June 21 and Ticketmaster has been ramping-up their servers to deal with the expected increased traffic.
"Hamilton" In London Set To Open In October 2017, Tickets On Sale One Year In Advance
Akin to shipping tea to China, or a reverse revolutionary war, Lin-Manuel Miranda will be shipping Hamilton to London and the show is set for an October 2017 opening. Hamilton in London will be managed by Cameron Mackintosh and will take up residency at London's Victoria Palace Theatre, which was vacated by Billy Elliot (which ran from 2005 to 2016) Tickets will go on sale in October 2016, a full calendar year before the show actually opens.
Fans can sign up to get notified about tickets at HamiltonTheMusicalLondon. Prices are expected to be in line with the Broadway production, and Lin-Manuel Miranda has expressed interest in being in the cast - but it is still early days, and Miranda's intentions could change, especially once he tries the food there.
Lin-Manuel Miranda Leaving "Hamilton" On Broadway July 9, Muñoz Taking Over
Will he? Won't he? When will he? The questions started popping up when it was rumored that Miranda would be leaving the show, although the production would not confirm the rumors. This back-and-forth left die-hard Miranda fans wondering whether or not they would need to get a refund for their tickets.
On June 16, 2016, it was finally reported that his stand-by for Hamilton and long-time friend/writing partner Javier Muñoz would replace Miranda starting July 11th, 2016. A large majority of non-Broadway theatregoers, are primarily interested to see the show because of Miranda's performance.
Miranda Praises Muñoz's Acting Skills
Lin-Manuel has preached only good things about Muñoz's acting chops, and his praise might just be enough to make Miranda's fans fall in love with Javi's seven performances a week. Besides Miranda, other stars in the show are going to leave including Tony nominee Phillipa Soo, who plays Hamilton's wife.
The starting cast of the show have all greatly benefited from the rewards of what the Hamilton phenomenon has given them, both critically and financially - not to mention the 11 Tony Awards. This, in turn, has made them household names not just in the Broadway industry, but far beyond. There may also be a chance for other newcomers on the Richard Rodgers Theatre stage to reach this goal, but time will tell if this is an effective vehicle for any new up-and-coming Broadway stars.
Secondary Market Hamilton Tickets Suffer From Price Crash After Miranda Leaves The Show
Hamilton does not offer dynamic ticket pricing and is slow to adopt new pricing strategies that reflect the current market, the secondary ticket marketplace gives us a better insight into ticket demand and dynamic ticket pricing. The Secondary market ticket prices for Hamilton performances after July 9, 2016 (the date after Miranda leaves Hamilton) have dropped dramatically (as seen on the image below).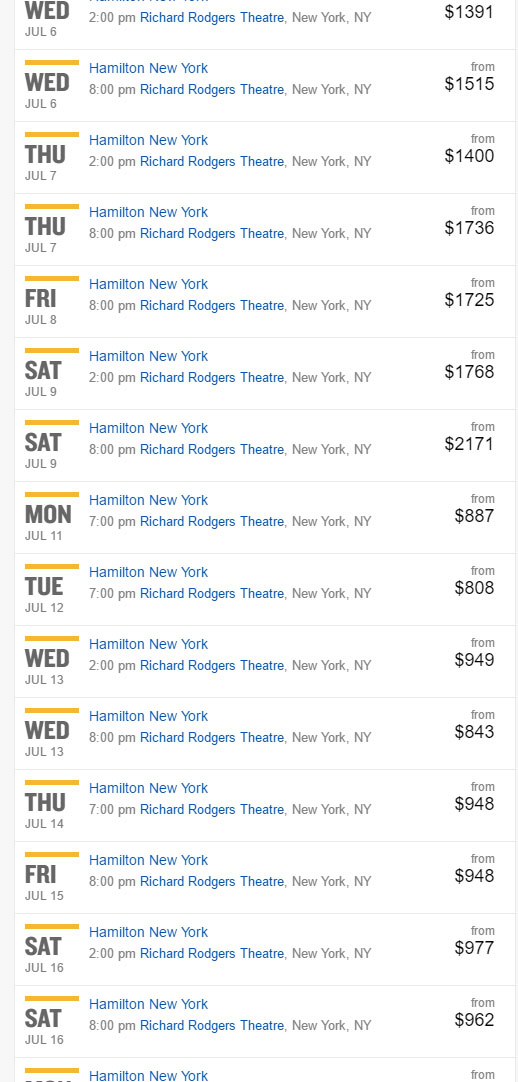 Ticket brokers are reverse betting on Miranda and how much the secondary ticket market demand will drop after his departure. Miranda's last night in the show is being sold by re-sellers at the record-high ticket price of nearly $2,200 for the worst seat in the theatre. Meaning that Miranda's presence matters to everyone, fans and brokers alike. At the next show, similar secondary market tickets are valued at just $887.
It remains to be seen if the price will fluctuate any further, closer to the day, when ticket brokers may be unable to dump the tickets at their over-inflated prices and may have to eat their losses, but given the huge profits that they have garnered so far, it may be the cost of doing business.
"Hamilton" Cancellation Ticket Line Woes Abound
Now the warmer weather is here and Miranda is officially leaving on July 9, 2016 - the wait on the ticket cancellation line has now been raised to at least 48 hours. The management at the Richard Rodgers Theatre are now preventing Hamilton fans who wait on the cancellation ticket line from bringing chairs to wait.
They appear to be going out of their way to make the experience as uncomfortable as possible with a new list of line rules. Their intention may be to dissuade as many people as they can from joining the line, but the new policies seem almost sadistic.
The theatre's new rules are:
"Patrons may not swap out or hold places on the line" This policy rule appears to be directly designed to get rid of the "Same Old Line Dudes" (SOLD) service that is a professional waiting service that charges $20 an hour to buy tickets for clients.
"No tents and no chairs" This makes the overnight wait extremely uncomfortable, but the Richard Rodgers Theatre has often not enforced this rule. Without the mini-tents the people in line are exposed to the elements and have no protection against late-night drunks who come along the street to abuse them.
"Each person may only purchase up to two tickets" This is not a new policy, but a reiteration of an existing policy.
"Regular-price cancellation tickets will be sold in line order beginning approximately 30 minutes before the performance" This number is never 30 minutes; more often, it is just a few seconds before the show starts, with countless stories of line-waiters waiting for over 48 hours, being offered tickets seconds before the show, and then being forced to run to their seats seconds before the curtain goes up - reeking of street dirt and their minds burnt-out from no sleep.
"Once a patron enters the box office to purchase tickets, he or she must proceed directly into the theatre. Only those purchasing the tickets and attending that performance will be allowed into the box office" This rule is again designed to stop anyone from buying tickets for someone else.
Trouble Erupts In Line
The Richard Rodgers Theatre is not allowing people to swap with others on the line, and many reports have come in about the fact that the theatre does not manage the line during the night due to liability issues. The police have been called in a number of times when trouble has erupted in the line; the theatre only cares about the line during the day, and are absent during the night, safely tucked up in their own beds.
There have been problems with the theatre splitting up the line and leading to confusion and confrontation on the street, between sleep deprived fans who are short on fuse and long on desire to see the show.
Smelly Audience Members Garner Rancor From $1000+ Ticket Holders
The street-stink of the poor souls who had to wait in line for tickets for over 48 hours outside the theatre in the sweltering heat and pouring rain has been upsetting premium ticket holders, who have paid in excess of $1,000 for tickets to see Hamilton.
When the audience finally makes its way into the theatre, only then does the pungent aroma of street-dirt, sweat, and pee of the unwashed begin to stink up the theatre. Many premium ticket holders may find themselves sitting next to a rather pungent street urchin who hasn't slept for two days, due to the Lord of the Flies drama that unfolds every day and night outside the theatre in the ticket cancellation line.
Management Company Refunds Tickets For Complaints
The theatre management cares little about this complaint; still, anyone who has complained has been offered a refund, as the theatre can sell the seat for at least five times the face value to someone else in the cancellation line to other poor souls waiting outside for the next show tomorrow, or the day after, or for even for the day after that - those people won't notice the stench as they are probably already on their way to smelling much like that themselves.
It seems ironic that even some people in the audience can smell like they would have in 1776, although, thankfully, pistol dueling in New Jersey is now outlawed.
"Hamilton" Refuses To Put Names On Tickets To Stamp Out Secondary Ticket Market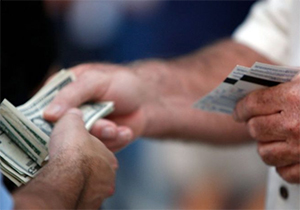 To say it is difficult to buy tickets for Hamilton is the understatement of the year. Aside from the agitation a #HAMILFAN feels after being rejected for the umpteeth time entering the online digital lottery, forking over more than $1,000 for only one ticket is a painful experience.
However, people are forced to purchase these wildly expensive resale tickets because ticket brokers nab them as soon as they sell, and hike up the price by at least five times, therefore increasing the show's hype. Putting names on tickets would completely eliminate the secondary ticket market, protect the show's value to fans, and maintain the show's gross income integrity.
Tickets Available On Craigslist
Fake Hamilton Tickets are still being bought by tourists from Craigslist With Anthony Huger now safely behind bars (Huger was indicted for selling a stack of fake Hamilton tickets on Craigslist and then on the street) and with the amount of media coverage and police activity, it is still surprising that out-of-town ticket buyers are still buying fake Hamilton tickets on street corners and getting to the theatre only to find out that they are fake.
Just this week, another USA Today news story reported that a real estate agent from Philadelphia got tricked by a ticket seller on Craigslist into buying 4 tickets for $1,000. Before entering the Richard Rodgers Theatre, he was turned away for having fake tickets. People's desperation to see Hamilton is overtaking their common sense, no matter where they come from or how much money they have.
Win Tickets To Miranda's Final Show and Hang Out with the Cast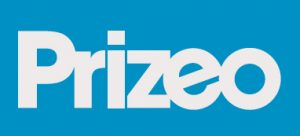 You can win tickets to Lin-Manuel Miranda's last show on July 9th, 2016 and an invite to the after-party with the rest of the cast by donating to the Hispanic Federation. The Hispanic Federation is an organization that helps Hispanic children with grants for education, community outreach programs, and membership services.
This chance at a once-in-a-lifetime opportunity is offered through Prizeo, a fundraising website (similar to Kickstarter). Playbill Is Still Hamilton's Preferred Media Outlet Although many Broadway news outlets exist, Hamilton prefers to give Playbill the inside track on all its news.
Playbill Has The Inside Track
Whether it is the announcement of the new theatre rules, changes in cast or new show dates, Hamilton fans can expect that Playbill will have the latest Hamilton news before anyone else - leaving the rest of the market to play catch-up.
This enviable inside track may have been achieved though Hamilton's symbiotic relationship with Playbill's managing editor, Robert Viagas and editor, Blake Ross (who was a publicist with Sunshine, Sachs and Associates from 2004 to 2009) who represented Lin-Manuel Miranda during that time. Given this information, it is no secret that Playbill may harbor a perceived bias and lack of impartiality where Hamilton is concerned.
"Hamilton" Lottery To Change on January 31, 2017
Upon Lin-Manuel Miranda's exit, it is expected that more tickets will be available for audiences, since most would say Miranda makes the show what it is. As of January 31, 2017, instead of 21 tickets there will be 46 tickets given out every lottery. This will mean the chances of winning a lottery will be a fraction better, although still not the best way of getting tickets. If the show continues its success after its star leaves, this increase of lottery tickets will not mean much to the hardcore fans of the show.
New information from NY State indicates that well over 100,000 people per day enter the online lottery, making the opportunity of winning the Hamilton ticket lottery very small.
"Hamilton" Raises Price of Premium Tickets to $849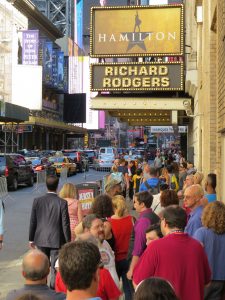 Hiking premium tickets from $477 to $849 is Jeffrey Seller and Lin-Manuel Miranda's way of attempting to stop ticket scalpers from making money off of their hard work. However, in this process, it does not actually help the audience member who just wants to purchase center orchestra tickets for themselves and their family or friends.
This is a nod of acknowledgment to the problem, but clearly not a long-term solution to stop it. It is also unclear what will happen to premium pricing after Miranda exits the show on July 9, 2016, because this will make premium tickets higher priced than secondary-market tickets, which is a phenomenon that will not function well for long.
In NY Times Op-Ed Piece, Lin-Manuel Miranda Asks New York to Stop Ticket-Scalping Bots
Eric Schneiderman, the New York Attorney General, is conducting an investigation into ticket manipulation in New York State. For his part, Lin-Manuel Miranda, in his New York Times op-ed piece, has asked ticket brokers to stop using ticket-scalping bots, but Miranda continues to refuse to actually put names on tickets and demand government ID at the door.
Industry insiders and critics feel that Miranda is just playing lip-service to the ticket broker problem, while reaping huge financial gains in the process for himself and his financial backers. Don Vaccaro (CEO at the Ticket Network) wrote a response piece to Miranda's NY Times op-ed piece.
Ticket Broker Struggles
In Vaccaro's response, he made the point that it is unclear how many Hamilton tickets never see the light of day to the open market and go directly to ticket brokers. Is Vaccaro actually suggesting that Miranda may be manipulating the Broadway ticket market and throwing ticket brokers under the bus?