Hamilton, Springsteen, Harry Potter Use 'Verified Fan' Broadway Ticket Sale Program
Hamilton, Springsteen On Broadway, And Harry Potter And The Cursed Child Lead The Pack In Adopting The Verified Fan System To Vet Fans And Fight Resellers.
---
Ticketmaster Verified Fan Program Aims To Combat Ticket Brokers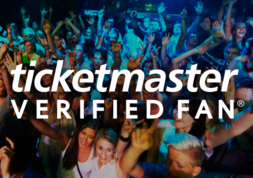 Hamilton, Lin-Manuel Miranda's mega-musical, has a top ticket price of $849, and prices can further skyrocket on the secondary ticket market. While the Broadway production has experienced a slowdown since the original cast has stepped down, and productions have opened in London, San Francisco, and Chicago, the show nevertheless remains an extremely hot ticket.
In an attempt to help true fans of the musical have more direct access to primary ticket sales, rather than bots that scoop up tickets as soon as they go on sale, in order to re-sell them on the secondary market, the producers of Hamilton have adopted the use of Ticketmaster's Verified Fan ticket sale system for some seats in the house.
Ticketbuyers Pre-Register
Starting the middle of last month, a select group of tickets went on sale for performances from March 6, 2018 to August 19, 2018. In order to be eligible for this program, ticketbuyers were required to pre-register through entering their information in their database, within a specific week-long period in the third week of last month.
Then, the show used random selection from among the pre-registered users to grant those fans into the online store to purchase these tickets, prior to others. The pre-registration process examined ticketbuyers' past purchase history, and even social media accounts, ostensibly to determine that they are indeed verified fans who are allowed purchase before ticket resale bots.
The Real Benefit Of Verified Fan: A Data Goldmine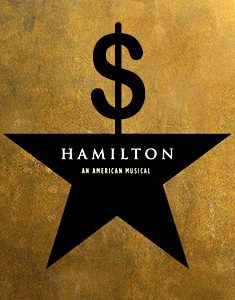 It is true that this pre-registration and vetting process is a useful tool in the fight against resellers, which Hamilton has been battling since the beginning of its run. Nevertheless, there is also a substantial benefit for the shows (and concerts, and sports events) that adopt this system.
When a user pre-registers, even if they are not randomly selected to become a Verified Fan, they have freely given up their contact information, purchase history, and countless other means to access their data, which can be used for marketing in the future.
The Fight Against Re-Sale
In this digital age, data is king. The Ticketmaster Verified Fan system is genius for those who profit from a show's success, not only because it opens the floodgates for consumer data, but also because it does so under the guise of a PR boost. It makes consumers feel good to know that the shows are fighting for their rights.
Even though they might have to pay exorbitant face-value prices for tickets, they can still feel assured that the show is trying its best to fight re-sale on the secondary market, which could make prices even higher. In truth, however, the vetting process is concerned first and foremost with purchase history. If a consumer has bought tickets in the past, they are not only proving they are not a robot; they are also proving they have money to spend: they've done it before, and they'll do it again – so they are a great marketing target.
"Springsteen On Broadway" And "Harry Potter And The Cursed Child" Follow Suit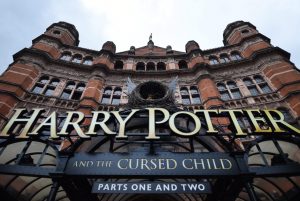 While Hamilton has been using Ticketmaster's Verified Fan system since August, there are two upcoming shows that have already announced their plans to use the system as well. It is no surprise that Bruce Springsteen's Broadway concert is an extremely hot ticket; there is no end to fans of "The Boss," and the chance to see him on Broadway is a once-in-a-lifetime experience.
The run is only a limited engagement of eight weeks, from October 3, 2017 to November 26, 2017, which makes tickets even hotter. In addition, the upcoming Broadway transfer of the London-originated Harry Potter and the Cursed Child has chosen to use the system when the show opens next spring.
Win-Win For Ticketbuyers And Producers
By pre-registering for Harry Potter, ticketbuyers are vetted, and those who are determined not to be bots are then included in the lottery to be randomly selected to receive an Access Code, which will allow them to purchase tickets on a first-come, first-served basis starting October 18, 2017. Given the win-win situation for ticketbuyers and producers, it is likely that other hot shows will increasingly start using this Verified Fan process in the future.
As Telecharge does not yet offer such a program, only Ticketmaster, it is possible that more shows will begin to see the worth of selling Broadway tickets on Ticketmaster, or possibly Telecharge may be pressured to develop a Verified Fan system of their own.