"Hamilton" Had Its Highest Grossing Week Ever
Hamilton Broke Its Own Record For The Highest Weekly Box Office Earnings, But This Was Accomplished Through Dynamic Pricing Rather Than Maximized Potential.
---
Dynamic Pricing Yields Lucrative Results For Mega Musical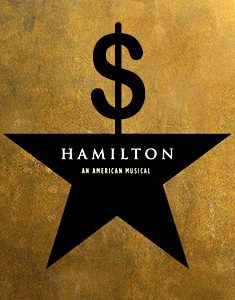 Last week, the week ending December 24, 2017, Hamilton brought in its highest weekly gross to date. This past week, the mega musical brought in $3,797,826 across eight performances.
Previously, the next highest weekly gross was earned over the week leading up to this year's Thanksgiving holiday, with weekly box office receipts of $3,453,772. With the holiday season a reliably rich time of year, the next highest gross was earned a year ago around this time.
Strong Holiday Performances
In the week leading up to New Year's Day 2017, the show brought in $3,335,430, the week leading up to Christmas Day 2016 earned $3,303,538, and the week leading up to Thanksgiving 2016 brought in $3,260,089.
Exploring Gross Potential

However, these highest earning weeks were not the best performing weeks for Hamilton in terms of gross potential. Taking this past week for example, while the show earned its highest weekly gross ever, that amount represented 114.76% of gross potential. While this well over 100% figure is still impressive, it is by no means the highest figure on the charts.
In fact, this past week was the 52nd highest grossing week in terms of gross potential, meaning that almost an entire year's worth of performances brought in higher percentages of gross potential than did this past week leading up to Christmas Eve 2017. The reason for this apparent discrepancy is dynamic pricing.
Gross Potentials Vary Along With Weekly Grosses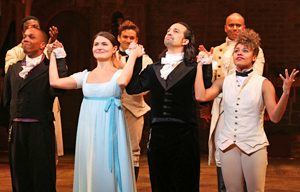 This gap is easier to see when viewing the total gross potential for a given week. In the week that earned the highest weekly gross of any week to date, the gross potential was also the highest ever.
This past week, the gross potential was $3,309,448, so the record breaking weekly gross of $3,797,844 was 114.76% of that. However, the highest weekly gross in terms of potential took place in the week ending June 12, 2016.
Evolving Gross Potential
That week, the weekly gross was just $2,028,208, but that represented 151.93% of the gross potential, which amounted at that time to $1,334,960. Interestingly, while this had been the gross potential throughout the entire run thus far, since it had begun previews on July 13, 2015, immediately following this stupendous performance, the gross potential was raised to $1,655,384, and then right away the following week to $1,943,120.
Since then, it has continued to creep up steadily, with the most recent, consistent (non-holiday related) gross potential settling at $2,625,808. However, this is where the dynamic pricing comes in. Not only does the gross potential vary from week to week, or even from performance to performance; the tool of dynamic pricing allows the producers to vary the price of every single seat in the house for any given performance, using advanced algorithms to predict demand based on various factors, including holiday periods.
Is Dynamic Pricing Fair?
The practice of dynamic pricing is unequivocally a positive thing for producers, who can use the tools at their disposal to increase revenue along with demand. Nevertheless, from the beginning, Hamilton has purported to value equal opportunity in line with the ideals of the show's story, by taking certain, limited measures to make sure low-income individuals could enjoy it along with those paying exorbitant prices.
Ultimately, however, this commercial endeavor must survive by maximizing earnings, as well as hype which results from these difficult to purchase tickets. Therefore, while it is newsworthy that Hamilton brought in its highest weekly gross to date this past week, it is also merely another milestone that will inevitably be surpassed at the next opportunity.
"Hamilton" Reaps In More Demand
This past week also had the highest average paid admission of any week to date: $353.06. In contrast, the average paid admission throughout the run has been $275.33, which is still an enormous amount.
Therefore, what's truly notable is not that Hamilton has continued to reap in more demand from a fixed potential, but rather than the commercial brains behind the show have continued to entice higher and higher ticket payments from individuals clamoring to see this undeniable hit.