"Groundhog Day" Musical to Close in September
Groundhog Day The Musical Has Announced Its Closing Date Of September 17, 2017, Following A Run Of Five Months.
---
Nominated For Eight Tony's But Went Home Empty Handed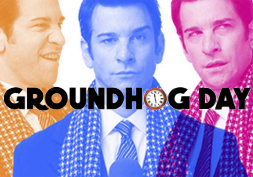 There was a moment when it looked like Groundhog Day could be a hit. It was one of four shows nominated for the Tony Award for Best Musical, it came to Broadway fresh from a London run where it had won the Olivier Award for Best Musical, and it has the same composer and director as Matilda, a show that did very well in New York as it had done in London.
However, a few issues plagued the Broadway show from the beginning. Technical difficulties at the first preview performance caused the show to stop and all tickets to be refunded, and the lead actor, Andy Karl, suffered a knee injury that limited his movements for several weeks.
High Hopes And Missed Potential
While the show was nominated for an impressive eight Tony Awards, including Best Musical, Best Book of a Musical, Best Direction of a Musical, Best Performance by a Leading Actor in a Musical, Best Original Score, Best Choreography, and Best Scenic Design of a Musical, the show went home empty-handed, failing to win even one award at the ceremony.
As for the box office, it never succeeded in passing the one million dollar mark; the closest it came was the week ending May 28, 2017, in the highly anticipated pre-Tony's weeks, when the weekly gross was $974,066, or 73.69% of its gross potential. In the run to date, the average percentage reached of gross potential has been just 58.77%. With this mediocre box office and limited hope in sight, the show has announced its closing date: September 17, 2017. At that point, it will have played 176 performances, in addition to 32 preview performances.
National Tour And Return London Engagement On The Horizon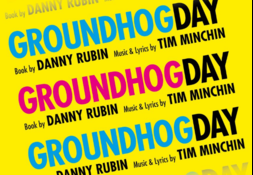 While the Broadway production will close at a financial loss, there will be many opportunities yet for the producers to see further returns on their investments. Further details will be announced at a later date, but a U.S. national tour is planned to last 18 months, beginning at some point in 2018. In addition, the show has plans to return to London where it first began.
The world premiere took place at London's Old Vic Theatre, where the show's director, Matthew Warchus, serves as artistic director. That production ran from July 2016 to September 2016, receiving eight nominations for Olivier Awards, winning two: those for Best New Musical, Best Actor in a Musical for Andy Karl.
Success in London
At the Olivier ceremony, Karl was unable to attend as he was performing in the Broadway production at that time, so his award was accepted by his co-star, Georgina Hagen. Therefore, while the story and original film on which the show is based are American, the show has found more of a following in London. With this history of success, there are plans for a return engagement in London, this time in a commercial West End theatre, as opposed to the subsidized Old Vic.
Bill Murray Got To See The Show Twice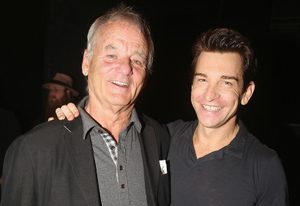 Fortunately, while the run will only last five months, one exciting guest has already managed to see the musical on Broadway not just once, but twice.
Bill Murray, who starred as Phil Connors in the original 1993 film Groundhog Day, loved the musical so much he returned to see it again. Much like the story told in the show, where a weatherman is forced to live out the same day ad infinitum, until he makes a change in his life, Murray's choice to return to see the show again the very next day hilariously echoes those themes.
This delightful moment was taken advantage of in the press as a much-needed positive PR moment, in the days before the closing of the Broadway production was announced.
Discount Broadway Tickets
---
---