Give Me An A: That's the New Rallying Cry for New York Restaurants
NYC Restaurants Are Now Required To Display Letter Grades Indicating Their Health Inspection Results, A New Rule That Went Into Effect This Week, Most Restaurants Are Expected To Earn An A Grade
---
NYC Restaurants to Display Inspection Grades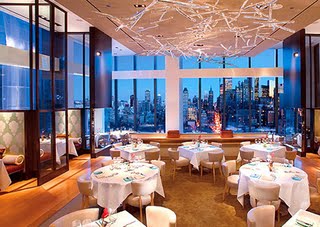 A-OK: That's what restaurants across New York City are hoping health inspectors will say after a new ruling that went into effect this week. Starting in July, all restaurants will have to display a letter grade near their entrances, giving potential patrons immediate information about whether they want to keep their reservation--or keep walking. Signs will be dated and prominently displayed in the window or vestibule.
The new ruling applies to all restaurants, from swanky four-star establishments to that local falafel joint on your corner. The system will measure how clean a restaurant is. Other cities, such as Los Angeles, use similar systems. Although the New York Restaurant Association has protested the new rule, officials countered by pointing out that after L.A. started using the system (it has been in effect for more than a decade there), the number of restaurants that met higher standards went up.

Will Your Favorite Eatery Make the "A" Cut?
The Health Department says that most restaurants it inspects have good health conditions, but about a quarter aren't up to speed in food safety practices. At this point, officials say that about 30 percent of New York eateries would earn an A grade. Restaurants that receive less than an A will have time to, yes, clean up their act before grades are posted. Restaurants can also appeal their grade, much like in middle school. A 'Grade Pending" sign will then be posted. (But hmm, wouldn't that make you wonder, just a tad, what was going on?) Can't wait to see the results? They're already posted online, at nyc.gov/health.