Get Your Outdoor Fix Now: Many Parks Slated to Close
New York State's Ongoing Financial Troubles Have Led To Proposed Park Closings Across The State, Including Riverbank State Park In Upper Manhattan And Bayswater Point State Park In Queens
---
New York State Proposes Park Closures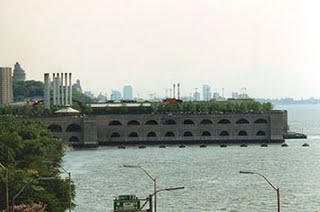 Financial difficulties in New York State have affected everything from transportation fees and services to store closures--and now many of the parks are at risk. The Office of Parks, Recreation and Historic Preservation proposed a list of park closings across the state yesterday, as part of the effort to address the massive financial problems plaguing New York. Although many were in Long Island, Westchester and upstate New York, two fall under New York City's domain: Riverbank State Park in upper Manhattan and Bayswater Point State Park in Queens.
The proposal affected some parks more than others; many may be closed down entirely, while others are on the list to have services and programs cut or greatly reduced. (Reducing hours and eliminating programs are the most common cost-saving strategies, after completing closing down a facility.) For Riverbank State, for example, the proposal includes reducing operating hours, closing the outdoor swimming pool, and eliminating classes for seniors as well as some other community and cultural events.
Parks Facing Closure Due to Budget Crisis
Riverbank State Park was modeled after urban rooftop designs in Japan. It includes facilities for roller skating (summer) and ice skating (winter), an athletic complex, and a restaurant. It's also unusual in that unlike many state parks, it's reachable via public transportation. The plan includes closing 41 parks and 14 historic sites, as well as reducing service at 23 parks and 1 historic site. Fee increases for the parks are expected to be added at a later date. The park closings would start April 1.