"Frozen" Stage Musical Destined for Broadway
Broadway Will Get A Version Of The Disney Film Frozen In Spring 2018, With Songs By Bobby Lopez And Kristen Anderson-Lopez.
---
Disney Theatricals Produces Stage Adaptation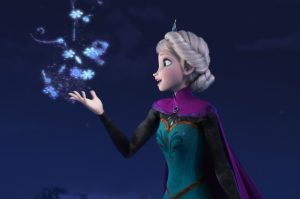 Upon its release in 2013, the Disney 3D animated musical fantasy comedy Frozen became a global success. It won two Academy Awards for Best Animated Feature, as well as Best Original Song, "Let It Go" as performed by Broadway star Idina Menzel, in which she also voiced the character, Elsa.
The box office reception was extraordinary, grossing $1.274 billion worldwide, with $400.7 million in North America alone, and $110.6 million worldwide just over its opening weekend.
"Frozen" Was Highest-Grossing Film in 2013
This was the highest-grossing film of 2013, the highest-grossing film ever released by Walt Disney Pictures, and the highest-grossing animated film of all time. The film was praised for capturing the magic of the Disney Renaissance films such as Snow White and Cinderella, while also incorporating the modern sidekick humor element and a strong female protagonist.
As a theatre-producing entity, Disney Theatricals, under the leadership of Thomas Schumacher, is already at the top of its game, with such hits as The Lion King, Aladdin, and Mary Poppins. It is therefore a natural choice to adapt this vastly successful film, which is already a musical, into a stage musical to continue delighting audiences every night for years to come.
Bobby Lopez And Kristen Anderson-Lopez Compose, Alex Timbers Directs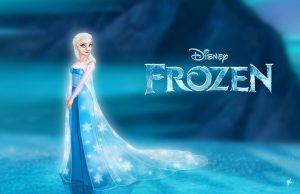 This show is also destined for Broadway because of its creative team; the film's score was composed by Broadway's composing power couple, Bobby Lopez and Kristen Anderson-Lopez.
Bobby Lopez was the co-creator of Avenue Q, and then joined forces with South Park's Trey Parker and Matt Stone to create the hugely successful show The Book of Mormon. Bringing this irreverent sense of humor to a family friendly audience was natural for Lopez and his wife, who have two small daughters of their own.
New Songs For Stage Musical
In addition to bringing the film's songs, including the infamously catchy "Let It Go," to the stage, the duo has been composing some new songs for the stage musical. One of these new songs, "True Love," is reportedly as catchy as "Let It Go." As for its director, the show is also in good hands.
Alex Timbers, who first collaborated with Disney on Peter and the Starcatcher, and who has also directed Bloody Bloody Andrew Jackson, Rocky, and The Pee-Wee Herman Show, unites with his fellow Yale alumnus Bobby Lopez to direct Frozen. Lopez, Anderson-Lopez, and Timbers have also collaborated on a musical called Up Here, which played in summer 2015 at the La Jolla Playhouse in California, but has not yet found its way to Broadway.
A Broadway Premiere At The St. James Theatre In Spring 2018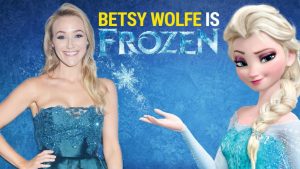 Following a trial run in Denver at the Buell Theatre in August 2017, Frozen will premiere in spring 2018 at Broadway's St. James Theatre, where Something Rotten! has been playing since March 23, 2015.
That theatre is slated to undergo a multi-million dollar renovation, which will involve blowing out the back wall to give the theatre more depth, as well as more wing space for Frozen's massive sets.
Olaf Expected Will Return To The Stage
While Disney's home theatre, the New Amsterdam, holds onto Aladdin, which does not appear to be going anywhere anytime soon, Frozen will occupy a new home in the St. James, which is owned and managed by the Jujamcyn corporation. The scenic and costume designer will be Bob Crowley (An American in Paris, Skylight, The Audience, Aladdin, Mary Poppins, Tarzan), and the lighting designer will be Natasha Katz (Cats, Motown the Musical, Aladdin, The Little Mermaid, Tarzan, Beauty and the Beast).
The character of Olaf will return for the stage version, and is expected to be a person wearing a costume, rather than a larger-than-life figure such as in The Lion King.
Casting Has Yet To Be Finalized
While casting has not yet been officially announced, a private reading was held in Manhattan last week, with Betsy Wolfe (Bullets over Broadway, The Mystery of Edwin Drood) in the role of Elsa, Patti Murin (Lysistrata Jones, Xanadu) in the role of Anna, and Okieriete Onaodowan (Hamilton, Rocky) in the role of Kristoff. In the Disney film, Idina Menzel played Ice Queen, Elsa, but it is not yet confirmed that she will also star as the fictional character.