"Frozen," "Escape to Margaritaville" to Launch Tours
Frozen and Escape to Margaritaville are Both Launching National Tours in the Fall of 2019, Even Though the Broadway Shows are Performing at Opposite Ends of the Charts.
---
Frozen North American Tour Launches in Fall 2019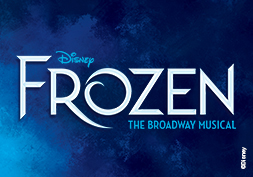 Frozen
may have only been running on Broadway for just over 3 months, but Disney Theatrical Productions has already announced a North American tour. Starting in the fall of 2019,
Frozen
will begin its tour in Schenectady, New York, before then officially opening at the Pantages Theatre in Los Angeles. While it has not yet been announced how long the show will remain at the Pantages, chances are it will stick around for long enough for Los Angelinos to sink their teeth into it.
The producers are bringing the show to Los Angeles just a year and a half after it began on Broadway. Still, they may want to keep the Los Angeles appetite hungry, as they don't want to take away from opportunities for West Coasters traveling to New York to consider Frozen among their Broadway plans. Further dates and cities, as well as casting are yet to be announced. As for the Broadway production, Frozen has earned three Tony Award nominations including Best Musical, Best Book, and Best Original Score. Wiith a book by Jennifer Lee, the show has music and lyrics by Kristen Anderson-Lopez and Robert Lopez, based on the Disney film. The show is directed by Michael Grandage and choreographed by Rob Ashford.
Escape to Margaritaville to Hit the Road in October 2019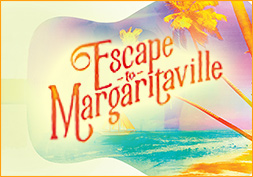 In October 2019, Escape to Margaritaville, the Jimmy Buffett musical, will begin touring performances at Rhode Island's Providence Performing Arts Center. Before coming to Broadway, the musical went on a mini tour as means of try-out, stopping in La Jolla, Chicago, New Orleans, and Houston before opening at Broadway's Marquis Theatre in March 2018. Featuring a book by Greg Garcia and Mike O'Malley and directed by Tony winner Christopher Ashley, Escape to Margaritaville is a showcase of the songbook of Jimmy Buffett, the musician and entrepreneur who has a huge fanbase of devotees all over the country
Margaritaville may actually find greater success on the road than in New York, where the show earned negative reviews and received no Tony nominations. On average, the show has been bringing in just 42.31% of its box office potential, as per the figures up until this past week ending May 20, 2018. Nevertheless, there are many Parrotheads all over the country.
Tour Banking on Parrotheads and Parakeets
There is even a well-known term for the children of Parrotheads: the Parakeets. The term was first coined at a 1985 Jimmy Buffett concert at the Timberwolf Amphitheater in Cincinnati, Ohio. Buffett often attributes his fame to his city, and therefore it will be a prime stop on the tour for Escape to Margaritaville.

Buffett also owns two restaurant chains. The first is called Margaritaville, with the original location in Key West, Florida, and now with dozens of locations from Jamaica to Las Vegas to the Cayman Islands to Atlantic City to Minnesota to the Bahamas. Catering to both islanders and middle America, Buffett is a demonstrated success in towns all over the country.