Four Year Broadway Sales Cycle Looms
In This Election Year, Broadway Is Experiencing A Downturn, With 10 Shows Closing Between Mid-July And The End Of The Year.
---
Over One-Third Of Current Broadway Shows Will Close By The End Of The Year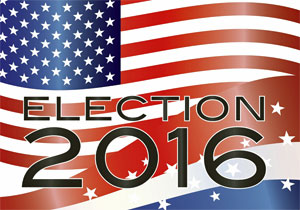 With the media in a dizzy with the presidential election, Broadway is facing a tough year. The 24-hour news cycle is more accessible than ever, with countless media sources each proclaiming a new absurd fact about Republican nominee Donald Trump, or a new opinion about Democratic nominee Hillary Clinton.
With all of these distractions just a smartphone's reach away, it is often easier to stay home and be entertained by the sad reality of our political system, than to leave the house and seek entertainment in a Broadway theatre.
Box Office Sees Downturn During Election Years
In this light, it is not entirely surprising that the Broadway industry tends to undergo a four-year cycle, experiencing a downturn in overall ticket sales every four years – coinciding with election years. The more media becomes proliferated into every aspect of our lives, the more a Broadway outing will feel like a disconnect from the simplicity of a touchscreen connection to the world at large.
In any case, the 2016 Broadway industry is no exception. Of the 27 shows currently running, over one-third will close by the end of the year.
From "Shuffle Along" To "The Curious Incident Of The Dog In The Night-time"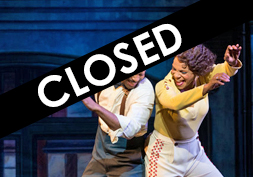 On July 24, 2016, Shuffle Along, or the Making of the Musical Sensation of 1912 and All That Followed played its final performance. This was a surprising closing announcement, as the show was a major contender for the 2016 Tony Award for Best Musical, despite the clear fact that Hamilton was the forerunner.
Due to a combination of factors, including a complete snub at the Tony Awards and an unexpected maternity leave for Audra McDonald, Shuffle Along closed before the end of July. Then, on July 31, 2016, Motown closed with even less of a warning.
Motown With Successful Run Ends Early
That show had played a very successful run on Broadway a year and a half prior, and then set its plan to go on a national tour before returning to Broadway for an 18-week limited engagement. However, that engagement became much more limited – to just 3 weeks – when the ticket sales proved to be dire. Also on July 31, 2016, Fully Committed played its final performance, failing to recoup its capitalization despite the comedic chops of its star, the extremely versatile Jesse Tyler Ferguson (from the ABC TV sitcom Modern Family, amongst many other things).
While most shows will remain open through August 2016, reaping in the fruits of the late summer tourist traffic, several will close in early September. On September 4, 2016, three shows will play their final performances: the revival of An Act of God starring Sean Hayes, the acclaimed revival of Les Misérables, which has been running since March 2014, and The Curious Incident of the Dog in the Night-time, which won last year's Tony Award for Best Play.
Last Year's Tony Musicals Won't Last Until Next Year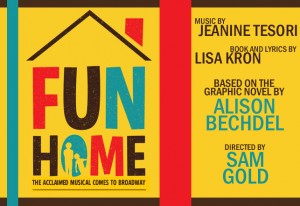 On September 10, 2016, the final performance will play of Fun Home, which won the Tony Award for Best Musical in 2015. That show beat the odds of a small-scale show in the Circle in the Square Theatre, especially given its content is based on a graphic novel about a lesbian's coming of age, which isn't generally considered popular fare for Broadway.
Although the show had a good run, it will have played just under a year and a half by the time it closes. The runner-up to the 2016 Tony Award for Best Musical, An American in Paris, will also close in fall 2016. On October 9, 2016, An American in Paris will play its final performance.
"Matilda" Delighted Audiences
Although a more classic Broadway choice, due to its Gershwin score, beautiful dance numbers, and the basis of a popular film, An American in Paris will have played just over a year and a half by the time it closes. Also, at the tail end of 2016, the new revival of Fiddler on the Roof will close, playing its final performance on December 31, 2016, having run just over a year.
Finally, on January 1, 2017, a musical that has held on strong for over three years will play its final show: Matilda. Although Matilda has delighted audiences since March 4, 2013, that show will close on the first day of 2017. Nevertheless, there are also plenty of new shows coming in for the 2017 season. After all, cycles are, by nature, cyclical - and what comes down, must come up.