For a Photo Finish to Your Week, ICP Offers a Wide Range of Shows
The International Center Of Photography Has Four New Shows Opening This Week Including Works By Alan B. Stone, Eugene Atget, May Ray, And Dora Maar
---
New Exhibits At The International Center Of Photography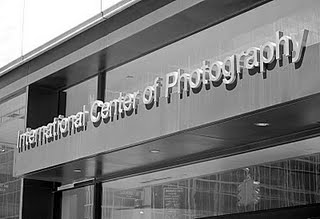 It's a big week for Museum goings-on in New York City, what with paintings being accidentally ripped (The Metropolitan Museum of Art); and preparations for the Biennial (The Whitney Museum of American Art).
Over at The International Center of Photography (ICP), four new shows open today (January 29). Fist off, there's "Twilight Vision: Surrealism, Photography and Paris." More than 150 photos, films, books, and periodicals have been brought together to show how photographic images were used to create both real and imaginary images of Paris. Man Ray, Ilse Bing, and Dora Maar all have works in the show.
Homemade Cameras On Display
In "Miroslav Tichy," the exhibition highlights the work of the reclusive Czech photographer, known for his cardboard cameras and haunting images of women and landscapes. (In addition to photographs, a number of his homemade cameras are on view.) "Alan B. Stone and the Senses of Place" explores the idea of "place" and memory through black-and white photos. Works of the Montreal photographer include both the photos of male pinups that he sold in the 1950s, as well as his photographs of his home city.
Finally, 31 vintage prints of the work of famed photographer Eugene Atget are on display in "Atget, Archivist of Paris." All the images have been taken from the museum's permanent collection. All exhibitions run though May 9. ICP, which is located at 1133 Avenue of the Americas at 43rd Street, can be reached by calling 212 857-0000. The museum also offers a broad spectrum of classes, lectures and workshops.