New Shows on Broadway Rev Up Ticket Sales With Fall Shows
Broadway Box Office Surged This Week, Led By Three New Shows, As Well As Bette Midler's Return To Hello, Dolly! After A Week's Hiatus Led By Donna Murphy.
---
New Shows Bolster Broadway Box Office Performance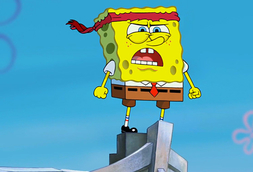 This past week, the week ending November 12, 2017, the Broadway box office saw an upward surge, with the majority of shows demonstrating an increase in ticket sales. Over the 30 shows currently running, the collective weekly gross was $32,477,414, which is an increase of $5,834,189 from the week before.
The difference is accounted for by many factors, one of which is the three new shows that began performances this past week.
"SpongeBob SquarePants" Is Slow To Start
First, on November 6, 2017, SpongeBob SquarePants began previews at the Palace Theatre, playing 7 performances in its first week. From this partial week, the first weekly gross was $615,879, which represents 50.6% of its gross potential, and the audience capacity was filled up to 85.8%.
This is surprisingly low given the brand power of SpongeBob, so positive reviews will be needed to allow this show to rise to its box office potential.
New Shows Hit The Scene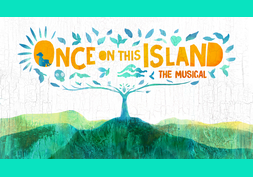 Then, on November 9, 2017, Once on this Island began previews at the Circle in the Square Theatre, playing 6 performances in its first week.
In that time, the show brought in a weekly gross of $381,170, which represents 63.9% of its gross potential, and the audience was filled up to an average capacity of 100.7%.
As that venue is significantly smaller than most on Broadway, it can be full but not very lucrative due to discounting.
"The Parisian Woman" Waits For Reviews
Also on November 9, 2017, The Parisian Woman began previews at the Hudson Theatre. Playing just 5 performances in its first week, this show brought in a weekly gross of $579,772, or 88.4% of its gross potential, bolstered by the star power of Uma Thurman, as well as the notoriety of the playwright, Beau Willimon (House of Cards, The Ides of March).
If this show receives good reviews when it opens on November 30, 2017, it will likely sell well throughout its run until it closes on March 25, 2018, as currently scheduled.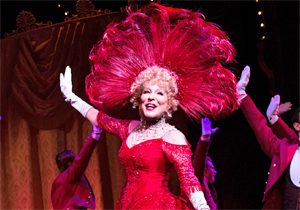 Bette Midler Comes Back, Bringing The Money With Her
It is almost comedic how powerful Bette Midler's box office presence is in the currently running revival of Hello, Dolly! Last week, Donna Murphy stepped in for her for the whole week, and the box office took a plunge.
This past week, Bette was back for her usual 7 performances (with Donna Murphy still playing the eighth on Tuesday evening), and the weekly gross was $2,352,792, which represents 128.6% of the show's gross potential. This is an increase from last week of $1,473,423, when Donna Murphy was in the role. With a top ticket price of $748.00, the average paid admission was $210.26, and the audience was filled up to 96.7% of capacity.
"Hello, Dolly" Performs Well
The excitement over seeing Bette in person is even greater than ever, as she is nearing the end of her run on January 14, 2018. At that point, Bernadette Peters will replace her, and David Hyde Pierce will also end his tenure, to be replaced by Victor Garber. With Bette Midler back in her part, Hello, Dolly! was the third highest performing show this past week, following only Hamilton, with a weekly gross of $3,143,107, and Springsteen on Broadway, with a weekly gross of $2,395,570.
In terms of gross potential, however, Hello, Dolly! was at number one at 128.6%. Performing not quite as well was Dear Evan Hansen, which brought in a weekly gross of $1,680,818, or 122.0%, followed by Hamilton at 108.6% of its gross potential.